About Thoughts Incorporated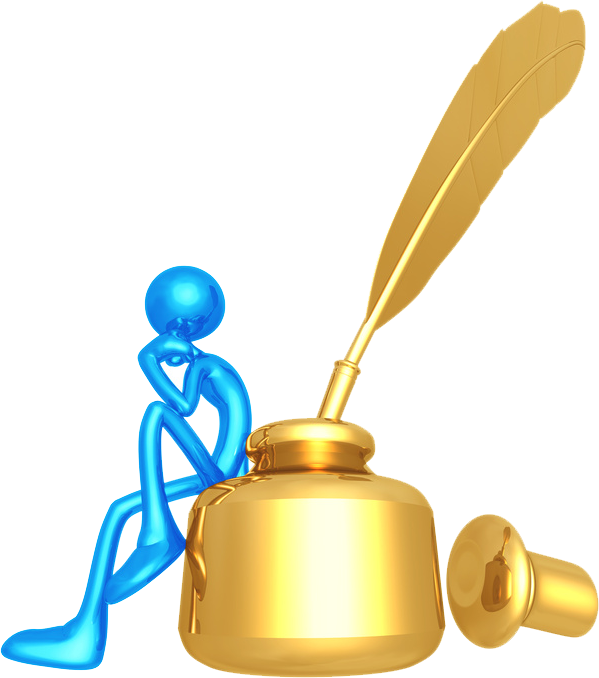 Often, you hear that life is an unending road; a tedious and endless walk with multiple paths and roads. And yes, perhaps it is a journey and it certainly has many directions and ways, but it is quite clearly not endless, not unending. There's death, and that equals the end.
Life isn't unending; but, what we leave behind, what we achieve—that certainly is.
People tend to oversee the power of words; the sheer and utter overwhelming intensity and complexity of letters standing side by side and giving an object—a thing—a meaning. And how beautiful is that? But it gets better: each word, side by side with another word and another word and another word; shoulder on shoulder; working together to make us cry, to make us laugh, to make us thoughtful. They remain in memories, in stories, in poems, in songs—it is what remains of us, what is unending and immortal. And that is what Thoughts Inc signifies: the power, the unity, the universe of words.
Thoughts Inc had been created with nothing more than ideas and enthusiasm; its beginnings were simple and perhaps a little lost but never half-hearted. Standing with nothing more than a handful of passionate idealists and the dream of a multi-cultural website dedicated to the vastness of words, Thoughts Inc has evolved into the site that you now see—beautiful and never perfect but complete in its own way.
The future is unclear and uncertain; distant goals, surreal ideas and bright visions are all of what we know is to come. However, the administrator and every single one of the moderators work to keep this site alive and brilliant. We are a community of like-minded people who love and write and live; 'race', gender, age, nationality—it's all insignificant to us as long as those feelings are reciprocated and respected.
We've come far in very little time but we strive to bring Thoughts to its fullest potential. Our aim is to give writers a chance to express themselves, to grow, to experiment without any kind of judgement, to share thoughts with everybody (pun intended); perhaps give people a safe haven or just a place to relax and enjoy.
Whatever it is you look for—a family, a community, a few friends, some feedback—you've found it.