A
A
A
January 9, 2015
1:08 pm
Points: 4427
Thanked 105 times
January 11, 2015
3:45 am
Points: 2592
Thanked 37 times
the west wind rises
twilight is near
day releases his watch
the dark time comes
children continue to play
mothers call
hurry up
finish
it's almost time to go
one by one
all disappear
the playground abandoned
loses the glad chorus of chaos
and adopts the voice of loneliness
squeaks and groans
empty iron rings
down the valley
shadows thicken into a stew
of dark intention
houses are quick to switch
on some substitute for light
an unconscious script
to stay the night
at least until supper is done
and dishes, and homework,
and a few last moments
before the t.v.
then off to bed
after a bath
after teeth are soaped
a story, perhaps
a prayer
before sleep
a prayer as I lay
myself
down to sleep
the west wind funnels through the streets
a hodgepodge of discards, dirt,
candy wrappers, scraps of paper,
are swept, pushed, blown,
the unruly movements
of detritus
houses are darken
intersections emptied
quiet as apprehension
no birds fly
this silent night
the dark time arrives
across the valley
a wave of dark attention
visits every house
though no house appears disturbed
children asleep
twist and turn
an unwanted and belligerent dream
claims them
houses creak and groan
dark dreams gather
dark now reigns
just a few unnoticed moments ago
the soft day
play
all fear at bay
unknown debts are now collected
doorposts darkly re-inspected
where is the moon
where the stars
how long until the sun
the west wind is blowing
the time of dark has come
The following users say thank you to Inhlxhl for this useful post:
craigb12
January 11, 2015
10:03 pm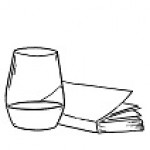 Points: 12076
Thanked 228 times
I've just been busy with my blog. I pop in from time to time but I haven't had time to read the posts from the last couple of weeks. Not sure what's up with Jesse. He must be busy!
Wine is bottled poetry. ~ Robert Louis Stevenson
January 12, 2015
5:20 am
Points: 4427
Thanked 105 times
thank god, one moderator found ha ha, yeah think
everyone been tied up with different things, hope the blog coming along ok, think admin need to get something going on here, contest ect..... Enthusiasm to the site needs resurrection of some kind, new members joined so maybe call for some thing new to attract these new writers
January 13, 2015
8:54 am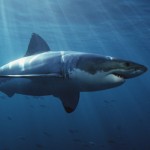 Points: 7966
Thanked 179 times
Busy for sure here.......
In response to the lack of activity I'm thinking just from a common sense standpoint that this forum is for the members that join......... Moderators are a support mechanism and should not be relied upon as a main body for posting........ People join and then simply do not post for one reason or another. I don't believe that the root cause for that is lack of interaction by the moddies............... Just the old "You can lead a horse to water" cliché.............. That being said I can tell you from my own personal perspective that should you track the comings and goings of would be poets on the internet I'm quite certain a vast majority will have left footprints on several sites............. Testing the waters so to speak. I offer any member to take the reins and insert their own ideas and efforts for the resurrection of Thoughtsinc............I have tried several times to prompt the masses to participate to no avail.......... Now I am taking a page from the book of R. Lee Ermy and claiming failure by fault of the troops........... So if all the Thoughtsinc children wish to sit silently in their chairs and stare at the walls I'm okay with it.............
Semper Fidelis
Those individuals who deem themselves perfect barely scratch an elbow in their fall from grace. Wm Steele
January 13, 2015
11:30 am
Points: 4427
Thanked 105 times
we have to have you moderators to keep us in check and besides looks like admin have left us out in the cold, or done a bunk, one or the other ha ha, the ranster and the princess together again all in one blog!, happy days on thoughts, my mind is of a blank too, but a shame for it to fizzle out, only just got to know some interesting people on here.
January 14, 2015
12:23 am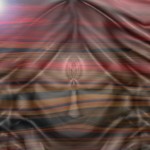 Points: 5343
Thanked 115 times
January 14, 2015
3:25 am
Points: 4427
Thanked 105 times
January 15, 2015
8:15 am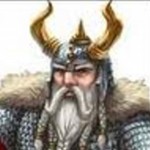 Points: 8508
Thanked 153 times
The following users say thank you to Forgewright for this useful post:
craigb12
I am a man with one distinguishing manner. I view life as a nonstop roll by circus. Whatever my senses signal to my brain, it is received as humor.
January 18, 2015
11:17 am
Points: 5108
Thanked 126 times
Yeah, I have also noticed the "ghost town" / "twilight zone" vibe, but I guess new year equals new hassles and responsibilities. I am back in school. Again. And reading everything from "The Tempest" to strange old Native American folklore I cannot begin to understand has stolen my attention lately. Fortunately, my poetry class requires mega poetry-writing, so hopefully I can reap some benefits from my efforts. 
Hello again to all the Moderators, Admin, and the wonderful ThoughtsInc. deputies! 
I suppose the best way to wrangle up enthusiasm is to write about it!
My identity can be found in my writing
January 18, 2015
12:52 pm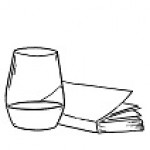 Points: 12076
Thanked 228 times
If you need critiques for any of your poetry for school... just let me know @SerenaLantha. I always love to read your positive and uplifting posts. Glad to hear you will be writing lots!
The following users say thank you to tlhopkinson for this useful post:
SerenaLantha
Wine is bottled poetry. ~ Robert Louis Stevenson
Most Users Online: 144
Currently Online:
20 Guest(s)
Currently Browsing this Page:
1 Guest(s)
Member Stats:
Guest Posters: 8
Members: 10729
Moderators: 7
Admins: 1
Writing Stats:
Groups: 5
Forums: 53
Topics: 3837
Posts: 13711