A
A
A
February 14, 2012
12:04 am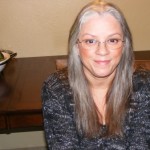 Points: 1859
Thanked 0 times
"I know I'm quite mad Thomas!"
"No love, your not mad."
"But I am Thomas, i tell you. The sound is over whelming. It's as if someone is ripping apart a large piece of coarse fabric", she cried.
"Oh Thomas, cant you hear it?"
"My love come and rest now. That's it, lay down and close your eyes."
As the misses lay on the soft pad they used as their bed she could hear the laughter of her children playing outside in the white flakes that covered the cool rigid ground.
"Whoo-hoo...ha,ha,ha,ha...woo-hoo," yelled the twins in unison.
"Dude, do a belly slide down the hill."
"Cool, no problem, watch this sis."
Matt's legs moved a mile a minute as he scurried towards the beautiful white hill on the side of the road leading to their cottage.
Throwing himself upon his belly he went to slide down the hill of fluff and became stuck instead.Matt tried to push himself off the edge by clawing with his spinally arms and legs but he remained stuck like glue.
"Come on Matt!"
"I cant move."
"Roll over dummy, slide down your back," Sis said as she rolled her beady black eyes at her twin.
Matt rolled over unto his back and shot down the beautiful white fluffy hill.
He landed hard at the bottom but he had a wide grin spread across his face.
"I love it here don't you Sis?"
"Heck ya, better then up North in the woods."
"Ya, no doubt.It was creepy there.I never could figure out why our cousins liked to hang unto those ugly trees growing like weeds everywhere."
"Ya me to, what a bunch of freaks!"
"Plus you couldn't slide down the white fluffy hills with all those trees in the way."
"Yup, I hated living there. I'm glad mom and dad wanted to go South."
"Me to Sis."
 "I'll race you to the tunnels."
And with that Matt took off leaving his sister standing in his dust of fluffy flakes.
"Hey you freakazoid!," she yelled after him.
Sis took off after Matt laughing all the way.
                                                                          ****
Meanwhile inside the cottage...
"Here's some nice hot tea my love."
"Oh, thank you Thomas."
"Are you feeling better?"
The misses took a small sip from her tea cup. She then turned to look out the window at the beautiful white fluffy flakes that covered her front yard.
She sighed.
"Thomas there's just something not right. I mean, where does it all come from?"
"What love?"
"That." She pointed to the beautiful white layer covering the ground.
"I don't know love. Never really gave it much thought."
"Thomas, I have. I think I know."
The misses continued to tell her husband the story.
"One day while I was walking through the rifts I  felt a strong rumbling coming from somewhere deep within the ground.The ground wasn't as white as usual that day, barely anything on the ground Thomas.Then that rumbling got closer and stronger. And that horrible ripping sound came out of no where. I was petrified out of my mind. i turned around in circles trying to find the direction of the sound and the rumbling.I started to cry and I  tried to run home Thomas, but the ground shook and my vision became blurry with tears. Thats when I fell to the ground and looked up. The ripping cloth sound was coming in waves at the same time the rumbling waves came in the ground.Thomas, there through my tears of fear i saw the very ground rise up like individual hills and move back and forth across the ground.With each movement it left the beautiful white fluffy flakes in its wake.Suddenly it stopped and I wiped my eyes to see better. In front of my eyes were hills upon hills of beautiful whiteness. the beauty Thomas almost made me forget my fear. But that sound and what I saw Thomas was terrifying."
"Come here love. There, there now," he said as he held his wife in his strong spindly arms, being careful not to claw her delicate translucent skin that he loved so much.
"It's only a dream. Had to be, right love?"said Thomas.
As the misses buried her face into her husbands chest he could feel her sharply shaped nose poking into his heart as had the words of fear she'd spoken.
"Thomas I fear it was not a dream. I still hear that ripping sound almost every day, sometimes many times a day.And the rumbling of the ground even if it's far away still accompanies the sound."
"Why would it come from the ground Thomas and not the sky?"
"Why wouldnt it? Its always been here, who knows love?We've always enjoyed it, played in it, used it, lived in it, thats all that matters."he replied.
"Where it is, we are. You know that love, dont you?"
"Yes Thomas I do. Where it is we are to. Whether up North in the thick forest with fluffy flakes covering the ground or down here in the South with plains and crevices of beautiful whiteness."
"Do you think the land will wipe us off itself one of these days Thomas? You know...when it makes the fluffy white flakes appear as the ground rumbles and the air is filled with that horrible ripping sound. Will it rise as I saw that day and sweep us away?" she asked with a look of horror in her beady black eyes.
"If it were not a dream love...maybe. But it is a dream," he comforted his wife.
"Mom, dad...mom, dad!"
They both turned to look out the window.
Matt was running towards the cottage.
"What is it Matt?"asked his father.
Matt stopped and fell to his shaky knees.
Breathing in gulps of air he said, "It's Sis...she's....she's....gone. It took her!"
The misses guts wrenched with fear. She clawed at the window pane trying to understand.
"Who took her son?" asked father.
"We were running and I was way ahead of her. When i turned to see how far back she was I saw the ground come up and sweep her away. I mean not the ground, but dad it looked like it was made out of the ground. There were four hills, different sizes moving along the ground," Matt tried to explain to his parents.
"Dad I tried to find her but the ground was suddenly covered in so much white fluffy flakes that I couldn't move it away enough to see."
Thomas just stood staring at his wife with disbelief in his eyes.
She stared back at her husband and knew it had not been a dream at all. Her husband wanted her to believe it was a dream and look now her little mite was gone forever.
"Matthew, come inside," ordered the misses.
Matt drug himself inside the cottage.
The misses went to the cupboard and took out what looked like arrow heads, only clear in color. She then took them near the fire place and sat them down to rest within the reach of the heat.
"What these Matt, make sure they keep warm,"
"I will mama."
"Here Thomas dear, have some nice hot tea," she gently told her now quiet husband.
"I think I hear it now love. Is that the ground rumbling too love?" he whispered.
"Yes Thomas I hear it and feel it to. It's coming. Pretty soon it will be here, pretty soon."
The End
September 2, 2013
9:49 am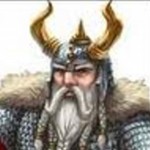 Points: 8509
Thanked 153 times
This has a Sci-fi/Fantasy feel and a children's story touch rolled into one. I felt like the characters were rabbits or some other woodland animal. I like your writing style and the originality of the story. 
It would be great to see some more of your work since you last visited. Miss you Ruth.
Forgewright
I am a man with one distinguishing manner. I view life as a nonstop roll by circus. Whatever my senses signal to my brain, it is received as humor.
Most Users Online: 144
Currently Online:
16 Guest(s)
Currently Browsing this Page:
1 Guest(s)
Member Stats:
Guest Posters: 8
Members: 10753
Moderators: 7
Admins: 1
Writing Stats:
Groups: 5
Forums: 53
Topics: 3838
Posts: 13712