A
A
A
December 12, 2012
12:06 pm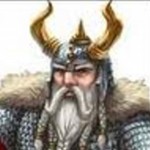 Points: 8509
Thanked 153 times
A Christmas Story
The howling bitter wind stole in through the loose panes on the windows in the old farmhouse I had just moved into. I looked out past the sheer curtains that were left there by the last tenants. Barren fields of cut corn stubble were covered in several feet of snow. Movement in the yard caught my eye and I pulled on an old jacket and went outside into the darkness to investigate. Pieces of ice pelted my face as I circled around into the back yard. I found the intruder sitting with his back against a dead oak tree. The tree granted some shelter against the snow storm gaining on the mid-western part of Ohio.
I leaned over him and picked up his half frozen body and covered him with my jacket. He couldn't have been more than a few months old. Inside I filled a bowl with some milk and placed it on the rug next to the back door. White with some black markings is how I remember it. Looked like a beagle or some type of hound dog.
That same night brought two felines out of the field and I invited them. I had a couple hours before I began my first day at the rail yards so I started looking around the house. In the attic I found some old furniture and stacks of old newspapers. In a box was a Christmas tree. I dragged it down into the living room and decided to put it up.
 Christmas was a few days away and during the last month I had collected tree ornament given away at the local Shell station. Pictured on the oval styrofoam decorations were scenes of Christmas. One, I remember had Santa standing at a fireplace with a smile, holding up a bottle of Coca-Cola. I had about a dozen so I spaced them on the front of the tree so it looked like it was covered.
 I stood admiring the job I had done and felt cozy in my new home. I had filled the coal bin in the basement that fed an old stove that at its best could not warm the old house. The dog had curled up on the couch with the two cats and they too seemed content.
 I was 23 years old and was just out of the Army. It was hard times but I had just hired on as a yard man on a large Railroad. It was just me and I had no family to visit but I felt like it was Christmas.
I dressed in my warmest clothes and ran to my old rusted Nova SS. The floorboards had huge holes and I could see the ground rushing past as I drove. It had a great motor and an even better heater. Anyway, like I said, I had just hired out on the railroad and was working in the yards in Belleview, Ohio. I worked the hump where trains were backed into the yard from the top of a hill. As the cars passed me, I would watch a list I carried and pull the pin between the sections of cars that needed to stay together. These would then roll down the hill and the yardmaster would watch from a tower and remotely throw a track switch and build new trains heading to different locations.
I was new and money was tight….Ok I was broke. I showed up the first day in cheap boots and a jacket that would keep you warm long enough to get you from your car to inside. It was freezing and the wind and snow were beating against the small crew shack. Old men who had spent their lives on these tracks watched as I found an empty locker. I sat on a bench looking into the empty space reserved for me to hold the heavy trappings needed to survive the long cold night. I think I mentioned how cold it was.
One of the men asked if I planned to work the hill with the clothes I had on. I answered, assuring him that I would be fine. He yelled to the other veteran yardmen and they looked my situation over. Then without hesitating began to rummage through their lockers and pulled out old Carhart jackets and coveralls, gloves, stocking hats and scarves; someone even had the most expensive winter boots money could buy. They piled these items on the bench next to me and told me to keep them. I thanked everyone and began to mount up. I always thought they were really nice to help me out but now I think they probably thought I must have been an idiot.
A railroad yard is a barren landscape and doesn't offer much protection from the cold, especially at night and standing on the top of a hill. The sky was clear and filled with stars and the wind was merciless against me. I was a fool to think that I would have survived with the clothes I brought to wear. I was warm and dry as I worked my first night as a yardman and was filled with new hope at the prospect of my new career. Reborn, you might say.
 As the sun began to rise in the morning I was relieved by another new hire. I talked to him as I tried to make room for all my clothes in the locker. I had so much and had extra of everything. I gave some of the clothing to my fellow newbie and watched as he headed to the hill. "Merry Christmas!" I shouted. "Thanks!" he gave back.
I drove home and when I got in the house I was met by the dog and cats at the door. They jumped and ran around excited and led me into the living room where I found that the cats had climbed the tree and batted all the ornaments off and the dog had chewed them into little pieces. I picked up the tree and slid it back into the box and put it in the attic. I had the tree up for one night and wasn't there to enjoy it. It was one of the most memorable and enjoyable Christmases I've experienced.
Animals, wise men bearing gifts, the birth of a new me, and stars shining in the night; yea, that was a great Christmas. I think I might have read a story like this once…. Anyway, this is what December means to me.
I am a man with one distinguishing manner. I view life as a nonstop roll by circus. Whatever my senses signal to my brain, it is received as humor.
December 13, 2012
11:12 pm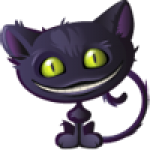 Points: 8896
Thanked 41 times
Forge, great story, your story reminds me of some of my memories growing up, my first car was rusting away and it wasn't the nicest car but I'll always remember it. It's crazy to say I know but I'm happy I didn't grow up with a lot of money, no disrespect to people that had it, we all have our own struggles, and I wasn't completely broke, well I take that back there were times.. but I always had a place to live and such, either way being broke showed me some of what I now see as most important in life and it gave me more appreciation. 
Nicccce work

Perfection; my greatest strength and weakness.
December 13, 2012
11:30 pm
Points: 1489
Thanked 9 times
Most Users Online: 144
Currently Online:
17 Guest(s)
Currently Browsing this Page:
1 Guest(s)
Member Stats:
Guest Posters: 8
Members: 10753
Moderators: 7
Admins: 1
Writing Stats:
Groups: 5
Forums: 53
Topics: 3838
Posts: 13712