A
A
A
December 11, 2012
2:29 pm
Points: 1917
Thanked 1 times
That time of year is here again
With the joyful twinkle of the bells
Glowing lights above the streets
Presents, chosen, packed and hid.
A time of forgiveness, of happiness
A time when  the year behind us is filled with achievements
Hopes, dreams and fears
And a new page in our life is getting near.
But in this mess of thoughts and shopping rush
Let's take a moment to reflect and blush
For out there, a few of us
Have no tree to decorate
No lights to put on their house
And no Christmas dinner to feast on.
A few of them maybe deserve this faith
Maybe they're lazy and filled with hate
But some of those might need our help
And guidance to a happy end
Of the year.
Therefore listen to my words dear children
Happiness isn't found in presents
I've found joy when ,joining The Red Cross
I went to visit an orphanage
There I saw kids of many ages
Good or bad, tall and short, boys and girls,
They all had stories behind those big puppy eyes
And all they wanted was someone to listen
They begged for a shoulder to cry on
They wanted a stranger, a friend…maybe a mom and a dad…
And so, I did my best to be something of this things.
We gathered together, and said our names
Played a few games and a bit of charades
They stood amazed, looking at me
For they began to feel I was now their family
I could feel their joy flowing throw their smiles
Those big eyes, nearly crying
Of happiness and gratitude.
Time flew, as it always does
And before I knew it, my visit was done.
I packed my things and said goodbye
But in my heart I felt more than alive.
I made a few little friends that day
I promised I'll visit them again
With presents too, for this time I was unprepared
But I think they didn't care.
All I could see when I went off
Was their shinny eyes gazing to me
They were glad I went to them
That now, they have another family in me.
So, when you'll open your present on the day of Christmas
Take a second and think of others out there
Spread the joy not by sitting at the fireplace
But by doing something to make a change.
well...I'm supposed to say something smart now: POTATO!
December 15, 2012
2:20 pm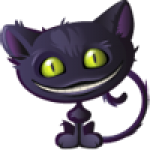 Points: 8896
Thanked 41 times
Most Users Online: 144
Currently Online:
16 Guest(s)
Currently Browsing this Page:
1 Guest(s)
Member Stats:
Guest Posters: 8
Members: 10753
Moderators: 7
Admins: 1
Writing Stats:
Groups: 5
Forums: 53
Topics: 3838
Posts: 13712