A
A
A
December 10, 2011
6:48 pm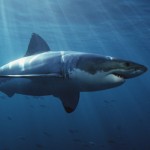 Points: 7936
Thanked 179 times
 Posted this on CL & EP awhile back ...........                                                 Ohshifuggnoofow is actually one complete word that a person speaks just as something physically bad is about to happen. Those of us whom endeavor the pursuit of speed throughout our lives had probably said it for the first time when we were about eight years old. Having to take a short cut home on your bicycle so you are not late for dinner. That short cut entails a large, damn near impassable drop that no one you know personally has ever made. Yet for some reason the fear of your Mother has made you bulletproof & away you go. It is all a blur at the end as our mind forgives us our stupidity, by blocking out the aftermath. But just before you were about to crash, I mean the moment before your arms buckle from weakness & your face kisses Mother Earth, it is that moment that you say Ohshifuggnoofow. Speak it, think it, scream it in fear as you plunder to your body's breakage. And maybe being eight it is a different word than Ohsifuggnoofow, as your vocabulary has not yet peaked. All the same, the word Ohshifuggnoofow will come out in another form. But come it will! Because you have broken the laws of physics my friend & you will pay dearly. Fifteen years has passed since I had last spoken that word. And now at 45 I hope never to say it again. The cause. Leaning just a tad too much off my sled while doing about 80mph on a trail that I should have been doing less than half that speed on. I leaned too far to the right & pulled to hard on the handle bar while hammering the throttle & the track bit &.................Ohshifuggnoofow! My shoulder clipped a tree & the rest is that blur I spoke of earlier. I do not even remember how I got home. I believe our higher power numbs our senses that way so that we remain bold & seek thrills as we always have. The old "get back on the horse" cliche. Otherwise to remember the whole terrible ordeal might gather us to being the indoor type. I do however remember as I sit here this night coddling a glass of bourbon. Bourbon because I do not take pills for pain. I do remember what the emergency room Dr. said. That being I have a broken shoulder & issues with my back that require further tests........yatayatayata medical mumbo jumbo. "Whatever, ok, jeez, all right Doc". Hell, I didn't even tell him I thought my knee was dislocated.
So, with the impending surgery on my shoulder, who knows what with my back, scads of steroid that will add x2 unwanted pounds to my stature and God knows what else. The question remains, will I ever say that ugly, ill gotten, beastly, scary, malicious, shocking, violent, offensive, rotten, lousy word again?
As long as they keep making big, white knuckling, knee buckling, high horsepower snowmobiles there remains a chance that I will.
Those individuals who deem themselves perfect barely scratch an elbow in their fall from grace. Wm Steele
December 11, 2011
12:28 am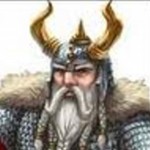 Points: 8478
Thanked 153 times
I think it was ohgodimdead for me. and some nononono. I had just bought a new dodge ram van, Heading home from a flooring job , I noticed a little snow falling. I raced ahead anyway and keep my speed a little high. If youve ever been in ohio you probably noticed a lot of little dips in places. well as I top a little dip (this was after dark) suddenly the snow was really coming down. The road had several inches of slush on it and I tried to slow down, which threw me into a side spin I was almost home at this point and the country road was lined on both sides by large trees. I knew if I left the road I was done. Instantly my eyes left the world outside the van and I was only noticing the wheel and dash.I was use to ohio winters and was feeling what needed to be done steeringwise. But the van was new to me and loaded with tools. I over corrected and spun 180 degree sideways again. I wasnt watching the road but I could see the headlights flash against the tree whipping by. Again I over steered and fliped 180 degrees and said ohgodimdeadimdead. The van then whipped purfectly straight on the road and I coasted to a very slow speed. I began to laugh at myself because I truly was scared. Luckily the event left no skid marks.... 
I am a man with one distinguishing manner. I view life as a nonstop roll by circus. Whatever my senses signal to my brain, it is received as humor.
December 11, 2011
5:51 pm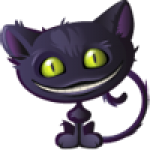 Points: 8865
Thanked 41 times
Most Users Online: 144
Currently Online: kobe2017, gabrielaqe60
21 Guest(s)
Currently Browsing this Page:
1 Guest(s)
Member Stats:
Guest Posters: 8
Members: 9411
Moderators: 7
Admins: 1
Writing Stats:
Groups: 5
Forums: 53
Topics: 3698
Posts: 13570