A
A
A
December 12, 2011
9:57 am
Points: 1305
Thanked 0 times
The Platinum Thunderbird a Seneca Dove of Courage

Out of the darkness
White hot lightning carved out a
Silver Thunderbird
In the heavens above

A platinum crow,
With a wingspan,
Of more than two miles…

Horizon to horizon,
It flashed, and then was gone.

Then I felt the earth shaking
With "tree' "mend" "ous" (US) Thunder rolling down the Great Valley.

The "Great" Valley…where a River Runs Through It
A Legend of the Fall…
A "Man" for all Seasons…
Cool Hand Luke Skywalker…
Where the Red Fern Grows…

Heaven nestled in the enchanted mountains,
just north of God's country,
where years before
Hurricane Agnes once wept
And my beautiful mind
is flooded to over flowing
With emotional flashbacks…

A BACKDRAFT of love from
All my friends and "ALL" my ancestors…
(in the happy hunting grounds)

Butt I stand unafraid
Because I am immersed in
GENUINE love of Legally Blind Faith;

Right over wrong…
A Legally Blind Faith of
She Who Hugs A Lot and
RANDOM ACTS OF KINDNESS
Seen and witnessed.
Given and received in
The Big Valley of "BIG" Hearts,
the Great Valley of a
Greater Spirit of
Mother Earth and
Father Time...---...

A Vision and a Quest
(The God's in Heaven
MIGHT be a little bit angry??
Speaking to me??
And then I heard the
"Wind Talker"
In my BEAUTIFUL,
BUTT shattered mind.)
by John Howard Klice
"Peace on Earth,
Good Will Towards All Men,
All Women, and
Especially the children."
December 12, 2011
11:08 pm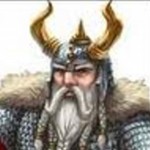 Points: 8357
Thanked 153 times
What a wonderful way of describing a scene. I enjoyed this. How come but is butt. I'm not missing something am I. We old folks have to ask sometimes...lol
I am a man with one distinguishing manner. I view life as a nonstop roll by circus. Whatever my senses signal to my brain, it is received as humor.
Most Users Online: 144
Currently Online:
12 Guest(s)
Currently Browsing this Page:
1 Guest(s)
Member Stats:
Guest Posters: 8
Members: 5469
Moderators: 7
Admins: 1
Writing Stats:
Groups: 5
Forums: 53
Topics: 3513
Posts: 13379