A
A
A
August 19, 2012
9:45 pm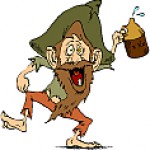 Points: 2475
Thanked 2 times
This is an article I wrote for my magazine article class. My professor recommended I submit it for publishing. I never did. I'm a fiction writer and not really interested in getting into Magazine article writing.
            Around the country people flip a switch or turn a knob to supply power to their lights and appliances without ever giving a thought as to where that power comes from. In Arizona most people, when asked, tell you that it comes from nuclear power plants, dams or coal. They don't know how much of their power comes from photoelectric cells producing solar electricity.  
            As of this writing the U.S. lags behind Europe in the production of alternative energy. According to think progress.org, 68% of Europe's new energy now comes from a combination of wind and solar and they have a target of getting 20% of their final fuel energy from solar. In 2011 solar power accounted for 25% of the capacity for new installations in the combined European nations.
            In Arizona several forces have encouraged the development of solar power. The federal Government retained the 30% maximum payment cap, encouraging the development of larger solar projects which had previously had their tax credit limited.
            According to a report from the Arizona Solar Energy and Economics Outlook, published in 2009, the Arizona Corporation Commission's Renewable Energy Standard of producing 15% of Arizona's electricity using renewable energy by 2025 has put pressure on regulated electric utilities to increase their utilization of getting electricity from renewable sources, including solar.
            Many school districts and colleges around Arizona are getting into the act also. In 2004 Arizona State University (ASU) installed its first solar electric cells at the Tyler Street parking structure at their Tempe campus. Since then ASU has installed cells at its West campus with plans to expand to two other campuses. "It supplies about twenty percent of ASU's electric needs," said Dr. Holbert, professor at ASU. The ASU solar cells are the equivalent to supplying about 2500 homes with electricity.
          The cost for a homeowner to install solar on his house averages about $24,000 but there are government programs such as tax deductions and grants that will help make it more affordable. Many Arizona homes use solar and have agreements with the power companies to sell back any excess energy produced.
          ASU will also be competing in the U.S. Department of Energy solar challenge to be held in 2013 in Irvine, Ca. They will team up with the University of New Mexico and be one of 20 teams from around the world that will design and build a home that is affordable and energy efficient. The homes will be judged not only for fuel efficiency but also for architecture. ASU will lead a new national Engineering Research Center supported jointly by The National Science Foundation and the Department of Energy to solve challenges to harness solar power in economically viable and sustainable ways.
           The University of Arizona (UofA) is launching a new "solar zone". They are setting aside 200 acres for research and development. According to John D. Grebo, director of business development at UA Tech Park, "The solar zone will bring together technicians and businesses to manufacture products, create technology, attract suppliers, nurture talent and influence the solar strategy of the area."
            Buckeye Union High School has dedicated a 4.29 Megawatt solar generation project. Partnering with Constellation Energy, a Boston-based company. The project was installed at three schools, Buckeye Union High, Younker High School in Buckeye and Estrella Foothills High School in Goodyear and will power all three schools plus 70% of the electric needs for the entire district.
            NRG Energy Inc., a New Jersey company, is investing $100 million or more in solar projects for Arizona schools, allowing districts to cut their utility bills without paying anything up front for their power systems. NRG will provide all the money to build large scale solar power arrays starting with the Continental Elementary School District south of Tucson and Gila Bend Unified School District Southwest of Phoenix. NRG has a dozen projects ready to move forward, including Payson Unified School District and Arlington Elementary School District. The school districts will be put on a twenty year contract to purchase electricity at a flat rate after which time they will have the option of purchasing the array equipment.
            Other solar projects are already in use or under construction.. Salt River Project (SRP) has donated a 10 kilowatt array to Sunshine Acres Children's Home in Mesa and also installed 3.3 KW on 18 homes in the Ironwood Trails Retirement Community in Apache Junction. These homes were built by Habitat for Humanity.
            The Nina Mason Pulliam Rio Salado Audubon Center in Phoenix, The YMCA in Maryvale, the Desert Botanical Garden in Phoenix and the new Arthur L. (bud) Johnson and Elaine V. Johnson Animal Conservation Center at the Phoenix Zoo were also recipients of solar arrays donated by SRP in the last two years.
             Due to a zoning change in Gila Bend that allows solar companies to obtain zoning permits more easily, there are three large solar plants being constructed in this area and 11 others are in the works. Gila Bend's only limitation is that it is served by only one power company, Arizona Public Service Co. (APS) and there is only so much power that one power company will use.
            APS faces the state requirement that 15% of its energy must come from renewable sources by 2025. APS will buy power from one of the plants and will own the other two when construction is finished. These plants along with other alternative energy sources and APS will exceed that requirement.The largest plant, the Solana Generating Station, when finished will divert heat onto a steel pipe filled with oil. This will create steam which will turn a turbine allowing it to generate electricity for a while after the sun goes down. This gives it an advantage over other plants which must have direct sunlight. 
            Gila Bend town planners are hoping to encourage new power lines in the area that will carry electricity to markets in California and even into Mexico.
            The solar industry will have a strong economic impact on Arizona. It will mean more jobs. The solar companies have a policy of hiring locally whenever possible but there aren't enough workers in Gila Bend to fill their needs so some of the workers come from the Phoenix, Mesa area. In the summer of 2011 there were about 850 construction workers on site and that number is expected to double by this summer as construction proceeds on the largest alternative energy project in the state, the Solana Generating Station. That doesn't count the jobs created in the manufacturing sector making the parts and supplies that go into building the solar arrays..    
             Solar energy is a new industry. It is one capable of providing jobs and just as importantly; it is environmentally friendly, putting almost no CO2 into the atmosphere and the surge of construction of this new industry will serve to make Arizona a world leader in solar.
             Since I have been working on this article two bills have been introduced in the Arizona legislature. HB2789 would limit the Arizona Corporation Commission's authority on decisions regarding renewable energy in Arizona. Senate bill 1507 would block state and municipal programs that help home and business owners invest in energy efficient improvements. Opponents of both these bills say that not only will they slow down the progress of alternative energy in Arizona but they will directly impact the environment economy of the state.
Why reach for the stars when you can reach for a book and have the stars, the sun and the moon.
September 2, 2012
2:47 am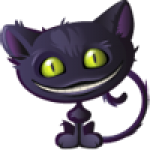 Points: 8868
Thanked 41 times
I always enjoy reading about alternative energy because like this article they give hope, and there have been some major leaps in renewable technology regardless of the adversity thanks to places like Arizona

Relating to 2025 and energy, I recently read a news story about how a new rule-
"sets the equivalent of 54.5 miles per gallon as the average the auto industry must achieve by 2025, up from 29.7 mpg now and 35.5 mpg in 2016"
http://www.courier-journal.com/article/20120829/BETTERLIFE05/308290089.....7CHome%7Cp
Perfection; my greatest strength and weakness.
Most Users Online: 144
Currently Online:
16 Guest(s)
Currently Browsing this Page:
1 Guest(s)
Member Stats:
Guest Posters: 8
Members: 9534
Moderators: 7
Admins: 1
Writing Stats:
Groups: 5
Forums: 53
Topics: 3709
Posts: 13582