A
A
A
June 25, 2014
4:11 am
Points: 1932
Thanked 20 times
Sometimes it rains.
When it does try this experiment.  Go outside, open your mouth and try to catch a raindrop on your tongue.  Now, can you tell what it tastes of?
That raindrop was just seconds ago, a small piece of cloud.  The bit of cloud condensed and formed a drop, which promptly dropped down through the cloud, the sky, landing finally on your tongue. 
As part of the cloud, before the fall, it traveled over oceans, maybe, and different lands.  Can you taste the skies it's been in?  Is there a trace of Indian Ocean, or Newfoundland?  Is there a memory of a mild spring sky over Japan?
I live in a crowded space.  Just the barest smile separates me from the people that crowd around me.  The neighbor, two doors down, has a daughter in rehab.  My boss is having an affair with the woman in the cafeteria.  They are both married but share hungry eyes.  One of the guys in the office is having a party for his son, back from war.  Someone was interviewed on t.v.
I fell in love, the last time, on a cold winter night.  The sky was clear and the stars were bright.  The moon wore a halo.  Everything was cold except the warmth of my daughters tiny hand.  New born and perfect.
I went to war because of a lie.  But I survived.  Texas is hot, I don't know how real people live there.  I've traveled to Costa Rica and Alaska on a cruise ship.  I studied Spanish, and learned how to cook.  I've been born again, and lost again.  I have good friends and give to the poorer than I.
But sometimes I feel like I'm drifting with the crowd.  I'm just a small bit of crowd who will someday condense and fall.  From the crowd I'll fall to the ground, and from there I can imagine some unknowable mouth will opened wide to swallow me.
I wonder if I'll travel with the memories of who I loved, where I've been, what I've done.  And I wonder if I'll leave a bitter or pleasant taste.
June 27, 2014
12:52 am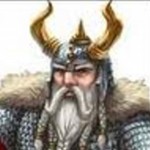 Points: 8525
Thanked 153 times
Most Users Online: 144
Currently Online: kobe2017
14 Guest(s)
Currently Browsing this Page:
1 Guest(s)
Member Stats:
Guest Posters: 8
Members: 11389
Moderators: 7
Admins: 1
Writing Stats:
Groups: 5
Forums: 53
Topics: 3915
Posts: 13791