A
A
A
October 18, 2014
7:16 pm
Points: 704
Thanked 0 times
Hi Everyone 
Below is something thats fictional but based on my own actual life and current struggles, this story is literally being written in my life at present. The ballerina in question is encouraging me to write, admittingly my grammar and punctuation is not the best, but hey, this is something I essentially wrote her recently and I'm considering writing a actual piece not sure what, based on this. I feel like I'm more of a short powerful story or philosophical musing type of guy,anyway enough of that, here it is.
"Lets not make this to complex lets just be,"  she had said these words many times before and he had grown accustomed to them,this time however new words arrived, words He did not want to hear and for a moment blamed himself for "lets be friends, lets keep this plutonic".
He stood silent for while she could see the wheels of analyse turning as they always were, whirring away silently in his mind, her expectation was a statement she had also heard before one of needing direction and stability, but the pain and suffering he had endured over the past few months and a new found understanding of God taking shape in His being had changed something, He took her hands gently in his own looking in her eyes , those kind eyes filled with compassion and unspoken love "I don't want to Give up on the seed of Hope in me , A hope of a future with You weather it ever happens or not at least there is hope, humans always will have and need hope, I'm trying to put my hope fully in God, that He continues to make me whole and in that I can be the man I need to be, the man I should be".
A moment of silence passed as they stood, staring at each other in a natural comfortable silence, time flowing by unnoticed being a voyeur to this exposing of souls, hopes, dreams and emotions.
His lips parted those lips that had been on hers before that had learnt to grow together and just so easily wanted to fall back into that position, they however gave way to more words something she had grown accustomed to as he was after all a man of many, many words, words being his paint and brush and people his canvas.
"I dont believe thats what you really want, and I know God is in a process with you as well my dear , and perhaps when I fill my role and you yours maybe then, or perhaps not, can we not just be and see, I just want to flow and be with you when I can, and I know that you love me, and regardless you know that I will always love you, just be with me just for a while longer".
October 19, 2014
11:59 am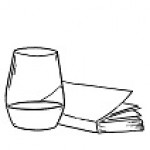 Points: 11862
Thanked 228 times
October 27, 2014
12:54 pm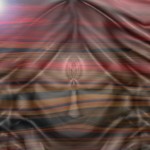 Points: 5129
Thanked 115 times
Most Users Online: 144
Currently Online: vickieqr11
14 Guest(s)
Currently Browsing this Page:
1 Guest(s)
Member Stats:
Guest Posters: 8
Members: 4655
Moderators: 7
Admins: 1
Writing Stats:
Groups: 5
Forums: 53
Topics: 3504
Posts: 13368