A
A
A
February 9, 2015
12:36 pm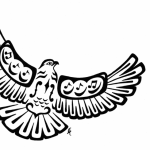 Points: 1738
Thanked 2 times
I'm taking a playwriting class this quarter in school, and the professor will occasionally give up prompts or challenges to write with. Sorry about the format, it got all wonky on the transfer over.
The challenge for this piece was the following:
Write a play in which there is a problem, but never actually say what the problem is.  
Tis the Season
By: Aj-anba
Cast:
June…… young woman in her early 20's and July's twin.
August….. man in his early 30's who is June and July's older brother.
July……. Young man in his early 20's who is June's twin. 
Playwright's Note: JUNE should constantly be moving in some way, whether its bouncing her leg up and down, fidgeting with something, biting her nails, etc. JULY should have similar mannerisms. 
                                                                                  At rise: JUNE is in the passenger seat of a car, stage left, driven by                                                                                    AUGUST.  JUNE is fuming in her seat while AUGUST looks resigned.                                                                                      They are driving through a city. 
JUNE
Pissed?  Pissed?!  Of course I'm pissed, that jerk!  Why wouldn't I be?  He just left! 
And he didn't just leave, he left without me!
                                                                                    She stomps a foot on the floor and lets out a frustrated noise.
He knows I used up my stash two days ago, I'm dying here!
                                                                                    She hits the car again.
AUGUST
                                                                        Pats the dash of the car.
She didn't mean it baby.  Hey, don't be so rough on Beepy!  If it wasn't for her, you'd still be lying face down on the carpet in a pool of your own tears. 
JUNE
                                                                                     Continues to pout for a moment before finally giving in and                                                                                                  awkwardly patting the dash.
Sorry…Beepy.
                                                                                         The two sit in silence for a few moments.  JUNE notices                                                                                                     something sticking out of the glove compartment and reaches                                                                                            down to it.
AUGUST
                                                                   Makes a sudden sharp turn, bringing JUNE's attention away from the glove                                                                             compartment.
Oops, sorry!  Almost missed my turn.  Hehe, crazy city streets am I right?
JUNE
                                                                     She gives AUGUST a suspicious look and reaches for the glove compartment                                                                          again.
How long did you play GTA yesterday?  Last I checked the streets still don't actually work like that.
                                                                        AUGUST makes another abrupt turn.
Oh my god, seriously?  How old are you? 
AUGUST
                                                                        Ignoring her comment.
We're here!
JUNE
Uh… no we aren't.
AUGUST
Oh, hehe… silly me.  GPS must be broken.
JUNE
                                                                        Growing more irritated.
What's in the box?
AUGUST
                                                                        Starts driving again.
Are we quoting movies now?  I can do that too. 
                                                                        Starts talking like Yoda.
In the box find nothing you will.
                                                                             He reaches over with one hand to try and keep her out of the                                                                                             compartment but she slaps his hand away.
JUNE
Eyes on the road old man!
                                                                        She cries out in triumph when pulling a bag from the compartment.  We can't                                                                        see what is in it.  JUNE opens the bag and looks inside.  A moment passes.                                                                         Slowly, very slowly, she raises her head to look at AUGUST: a look of betrayal. 
You…
AUGUST
                                                                                Trying to pacify JUNE while keeping his eyes on the road.
Now, I know what it looks like but it's not what you th—
JUNE
--You've had a stash in here the entire time?!
AUGUST
Well yes, but… July was on his way to—
JUNE
--You're working with that traitor now?!  What is this, an intervention?  I told you, I can quit whenever I want!
                                                                      She takes a handful of the contents of the bag and stuffs it in her mouth.
AUGUST
You say that every week when you beg one of us to drive you to the store, June!  You have a problem.
And stop eating!
JUNE
                                                                        Takes one more handful before putting the bag back.
What?  Afraid you'll run out of your secret stash?  You're such a hypocrite.  Trying to tell me I have a problem when you've been indulging yourself this whole time!
AUGUST
                                                                                          Finally arriving at their destination, AUGUST and JUNE get out                                                                                             of the car, walking towards stage right.
I admit, you have good tastes, but this bag has lasted me over a week.  One small bag has lasted me a week.  
JUNE
                                                                                     They stop at a set of shelves on stage right.  Spend a moment                                                                                            here.  
Wait…. Are they out?  How can they be out?  They had plenty last week!
AUGUST
Maybe you went all zombie in the middle of the night and ate the rest of their stock.
                                                                                                 Ignoring him, JUNE glances towards the audience and                                                                                                        does a double take.
JUNE
She points into the audience.
Hey!  No, don't hide!  I see you!
                                                                                             JULY is out in the house, frozen mid-walk towards the exit                                                                                                with a loaded reusable bag in his hand.  He rushes to a                                                                                                     different part of the house while JUNE comes off the stage and                                                                                               gives chase.
Get back here you traitor!  What are you, a secret addict too?  Where are you going?  Get back here!
                                                                                          JUNE chases JULY for a few moments before eventually they                                                                                             both end up on stage again.  JULY uses AUGUST as a shield.
AUGUST
Aren't you two supposed to be adults?
JUNE
You're one to talk!  Now give me the bag July!
JULY
No, I bought these already.  Get your own!
JUNE
As if presenting a work of art, very sarcastically motions to the empty shelf.
YOU bought them all!  This is the only place that sells them in the city!  How many bags did you buy?  Ten?  Twelve? 
JULY 
Twenty four…
JUNE
...Excuse me?
AUGUST
Please tell me you're going to share those…
JULY and JUNE are locked in a staring contest, with JUNE winning. 
Alright you two, let's go. 
Starts pushing them back towards stage left.
You can ride together to sort out your problems.  I'm going to drive home in peace.
Stops JULY and takes one package from his bag.
But I'm taking this as payment and compensation for the ordeal that is being your older brother.
Exits.
JUNE
                                                                        Hasn't stopped staring JULY down.
You are sharing those, right?
                                                                        Lights out. 
"He who does not know can know from learning"
February 9, 2015
4:43 pm
Points: 4229
Thanked 105 times
February 9, 2015
5:17 pm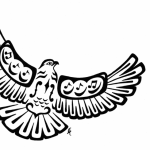 Points: 1738
Thanked 2 times
It's supposed to be a stash of some kind of food that June was running out of.  I left it open for people to decide, but when I was writing it, i was thinking about my addiction to mini m&ms. 
"He who does not know can know from learning"
February 9, 2015
5:45 pm
Points: 4229
Thanked 105 times
I gathered that but was unaware of the dialogue maybe try simple terms not cus im not aware but to make it aware but to twist me to think im aware but hey bam! Aware ha ha creative piece tho also remember write a vision in a story it works , drama u have to try consept the there thoughts, but got to say ur thoughts were great cus cud see the thought and imagination going on here
Most Users Online: 144
Currently Online:
6 Guest(s)
Currently Browsing this Page:
1 Guest(s)
Member Stats:
Guest Posters: 8
Members: 4802
Moderators: 7
Admins: 1
Writing Stats:
Groups: 5
Forums: 53
Topics: 3507
Posts: 13372