A
A
A
September 1, 2012
4:31 pm
Points: 1501
Thanked 9 times
This supposed to be 400 word flash fiction..this based somewhat on my own family history..
The face in the photo smiled from a computer screen. It was a vintage photo taken long ago, and faraway. It was the face of Courtney's great grandmother who had died too young. She had only been in her late thirties when she'd collapsed one day. Well, heart problems ran in her family, and all that had happened a very long time ago, in the 1930s. Courtney had been born long after she had died, and because her great grandmother's death had been so tragic, nobody really talked about it. Growing up, Courtney had only heard whispers of the past.
Courtney had always loved the past and history. It spoke to her. She wondered why she had not been born in another time and place than early 21st century America. So, she was always researching the past. This interest had led her to see her great grandmother's photo for the first time when Courtney was 21. Olive had been a beauty. She had been glamorous, a wannabe actress who never made it. She looked exactly like Courtney would have wanted to look had she been born back then.
Courtney found her great grandmother Olive's photo on a genealogy website. Some long lost relative she didn't know had put it on there.The family never really talked about who they were related to back then, or who some living long lost relatives might be today, and obviously, someone other than her grandmother, Olive's daughter, now deceased, had some family photos and put them online.
Olive smiled in all the photos. She looked happy. Courtney wondered why she couldn't have had Olive's life, even her unhappy ending. Her own life was so empty and boring she felt. But Olive, a Hollywood wannabe, who had never achieved her dream of becoming  a actress, and who had had to come home to the small town in Nevada, which she had left to chase her dreams, was nobody to be envied, even so many years later. Or so it might seem. However, Courtney sat by her computer screen late at night, and looked at Olive's face musing "Why can't I be you"?  She fell asleep wondering why she couldn't have been Olive.
September 2, 2012
2:09 am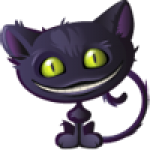 Points: 8907
Thanked 41 times
September 3, 2012
4:26 pm
Points: 1501
Thanked 9 times
Most Users Online: 144
Currently Online: trishagd16
20 Guest(s)
Currently Browsing this Page:
1 Guest(s)
Member Stats:
Guest Posters: 8
Members: 11246
Moderators: 7
Admins: 1
Writing Stats:
Groups: 5
Forums: 53
Topics: 3891
Posts: 13767