A
A
A
April 27, 2013
1:40 am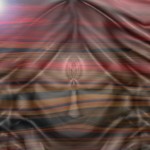 Points: 5355
Thanked 115 times
'The Car'
On a lonely dark road void of light
my car shook and swerved
"flat tire, oh No!
All alone hauled to the side of the road
I swallowed a lump high in my throat
I got out to replace my airless rubber.
I heard a rumble in the distance
and then I saw the light,
"Oh God, it's a biker! "
He dwarfed the motorcycle black and chrome
black hair and beard, oh no I'm done,
all dressed in black and leather head to toe
I'm sure he must be Evil. I know!"
I ran and jumped into my car locking every door
my heart was pounding, brow sweating
seemed silly but what could I do
I thought he said "can I help you?"
Still shaking, I watched as he got my tools.
Like a raceway pit crew, the car went up
the tire got changed and it came down
and bounced level once more.
I put my hand on the handle
but I could not open the door
I tried to speak but I was mute with fear
so I took my last twenty, a thank you note.
I managed to slip it out a jarred window.
The moon came out and I could see his form.
He mounted his bike like a toy under him.
He looked at me as he left, eyes shinning!
The twenty was gone
when I emerged from the car, hoping by now,
he had gone pretty far.
I will never forget.
The night Satan changed my flat tire!
'The Motorcycle'
I stand about six feet tall
my hair and beard cold black
black high motorcycle boots.
Black T-shirt and jeans,
black leather jacket,
black hat.
Late one night on the highway
I stopped to help a stranger on the road.
"You want any help," I asked him.
He jumped into his car and locked every door.
Tire and tools were out so I replaced the tire for him.
While I let the car down with the jack,
out popped a twenty from the window
then it went up again, in silence.
I took the crisp, mint bill,
started my midnight black motorcycle.
Put on my black riding gloves
and drove away
Lunch and gas
cool!
April 28, 2013
12:20 am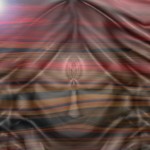 Points: 5355
Thanked 115 times
Most Users Online: 144
Currently Online:
13 Guest(s)
Currently Browsing this Page:
1 Guest(s)
Member Stats:
Guest Posters: 8
Members: 11231
Moderators: 7
Admins: 1
Writing Stats:
Groups: 5
Forums: 53
Topics: 3889
Posts: 13765