A
A
A
February 28, 2013
6:51 pm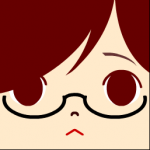 Points: 1700
Thanked 5 times
Unseen reason.
A girl wearing red,
A boy with a black ribbon on his wrist.
Orange butterflies on arms, legs, shoulders and stomachs.
Unspoken message.
Art on the skin of many,
Drawn by familiars, friends.
Inspiration.
Awareness.
Stories of struggle,
Proof of succession.
Seven days, one purpose.
Red, black, orange.
A ribbon,
a butterfly,
a hope.
asdsnjfbvsdvbdfnajvnfjdvndjvd Why am I so depressing lately? I'm so sorry ;A; Not on my A-game. Not at all. Nope, instead I've just kind of taken the ball holding any purpose or skill to my writing and chucked it non-athletically as far as inhumanely possible and lost it somewhere in the ocean. 
Across the planet.
Someday, I like to think. . .
March 13, 2013
11:13 am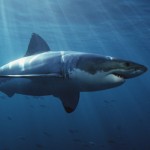 Points: 7981
Thanked 179 times
Bravo Ritski. Your poem struck a chord with an old soldier. reading it made me realize that it's time for me to blow off the cobwebs and see the world around me from the eyes of others. I enjoyed reading this mainly because invoked need. You are obviously a young person with something to say. You've come to the right place. Say it here. Say it often. I'll look forward to seeing more of your work and hope for some feedback from you on my own.
Write on Ritski.............
Those individuals who deem themselves perfect barely scratch an elbow in their fall from grace. Wm Steele
March 18, 2013
5:54 pm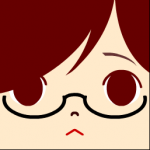 Points: 1700
Thanked 5 times
;-; A-Ah, thank you. I haven't written much lately, but I'm still in the process of rewriting my novel and if you're in America you've probably heard of the teacher strike going on in my area, so that's affecting me and any ability to write in every negative way imaginable since it's happening to my town directly. I hope to write more again soon, but for now I just need to get done with. . .Sigh. . .about two hundred more pages of novel and then multiple trips, so I guess until then I'll just bring some old pieces buried deep in my computer and display them here.
B-But thank you for everything you've just said! It's really getting me looking towards the best of the situations going on here so that way I can continue sharing these pieces with people that enjoy them!
Someday, I like to think. . .
March 18, 2013
5:58 pm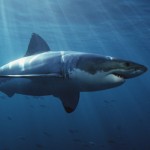 Points: 7981
Thanked 179 times
March 18, 2013
9:35 pm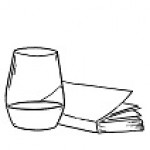 Points: 12090
Thanked 228 times
KE is right, sometimes when I don't have time to produce, I drudge through the old stuff for my own pleasure and wonder and then post something... it gives me the coveted sensation of writing... at least a hint of it. I get cranky when I can't write!
Wine is bottled poetry. ~ Robert Louis Stevenson
March 19, 2013
9:18 pm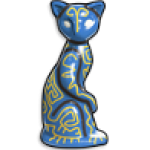 Points: 4930
Thanked 4 times
Most Users Online: 144
Currently Online: thereseqa2
20 Guest(s)
Currently Browsing this Page:
1 Guest(s)
Member Stats:
Guest Posters: 8
Members: 11328
Moderators: 7
Admins: 1
Writing Stats:
Groups: 5
Forums: 53
Topics: 3902
Posts: 13778