A
A
A
February 13, 2013
6:38 pm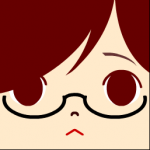 Points: 1700
Thanked 5 times
TRIGGER WARNING: The following literature can be very triggering to anyone suffering and/or recovering from Bulimia, Anorexia, Self-harm, or Self-mutilation. If you are in need of help, please speak up before it gets too far. I'm always here to listen, but I can't be there with you physically to try to keep you safe. Read at your own risk, please.

---
There's that time when
Your hair is pushed away from your face,
Dampened with sweat
And tears streak your ugly, disgusting face
Fingers down your throat
Vomit and blood tinging your breath
And burning the abused, suffering walls of your esophagus
Sucking in gasp after bloody gasp
Between heaves from your empty stomach
Your other arm clasped around your waist
Your never-too-tiny waist
Bloody fingernails drawing painful,
Comforting lines around each protruding rib
You flush down the reeking contents 
And retreat to the shower
Curling up beneath the hot, scalding spray
And beginning to cry
You remember you're alone and oh so fucking lonely
And the tears come worse, 
Sobs tearing through your abused throat and 
Making each sound all the more painful.
All the more disgusting.
You break down then and there as the scalding water
Burns your skin red,
Pressing into the corner of the shower
As much as you can
And you hold yourself-
Your never-too-skinny, sick, disgusting self-
And suck in gasp after greedy gasp
Of air, hyperventilating, choking,
Tears burning tracks down your cheeks, your nose,
With more fire than the water that begins to grow colder
And colder around you.
You bow your head
And whisper to yourself broken apologies
And shredded lies,
"I'm okay, I'm okay, I'm okay, I'm okay,"
Something deep inside of you praying
That someday they will be true.
You go lax then,
Giving in to the pure agony that racks your body
In the form of subsiding whimpers, trembling limbs,
And shuddering breaths, paused by the occasional hiccup
All the while the old you,
The old, gone, caring, beautiful fucking perfect you,
Strokes sweet circles into the walls of your exhausted mind 
And whispers a tender mantra into your head
Over
And over
And over
Until the sickly-sweet words
Are seared into your head 
And you pull gasp after broken gasp into your deflated lungs
And let the steady mantra calm your aching heart.
"Breathe, baby, breathe."
"Breathe, baby, breathe."
"Breathe, baby, breathe."
"Breathe, baby, breathe."
Someday, I like to think. . .
Most Users Online: 144
Currently Online:
20 Guest(s)
Currently Browsing this Page:
1 Guest(s)
Member Stats:
Guest Posters: 8
Members: 11330
Moderators: 7
Admins: 1
Writing Stats:
Groups: 5
Forums: 53
Topics: 3902
Posts: 13778