A
A
A
January 22, 2012
1:34 pm
Points: 1438
Thanked 0 times
I Used to be an artist,
a painter that could only portray beauty.
I hung my paintings from the walls of my dreams,
for it was the only place I could find inspiration.
Canvases covered in the finest of oils,
depicted scenes of love at its best.
I once created a man and a woman,
overlooking the ocean from the top of a cliff.
From there they could see the rest of their lives,
and every wave outward was promising.
But in the way of their future,
was a wall of brown, jagged rock.
These waves that held their goals and ambitions,
were reaching their peaks and crashing upon the wall.
Although the risk was evident,
the man held the woman by the waist,
as she was around his neck.
I was enfatuated with my own creation.
Lost in the skin where my colorful thoughts lay.
When I broke free of the lucidity of my dream,
my attention was brought to the floor.
Here laid scattered sketches of the false beauty.
I reached down for one that caught my eye,
but was immediatly induced with fear.
The sketch was in black and white,
and it appeared to duplicate my painting.
It was of a man and a woman,
the same as the oil on the canvas.
But the woman had fallen off the cliff,
with what seemed to be a hole where her heart should be.
And the man was walking in the opposite,
with a still beating heart in his back pocket.
The paper slipped from my lifeless grip as I stood from my seat,
only to realize I had been sitting in blood.
I fled towards the door in search of light.
Little did I know that it was nowhere in sight.
The door flung ajar and my senses captured the salty sea breeze,
and my eyes were transfixed on the ocean.
January 24, 2012
8:42 pm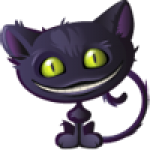 Points: 8881
Thanked 41 times
Most Users Online: 144
Currently Online: robynic16
12 Guest(s)
Currently Browsing this Page:
1 Guest(s)
Member Stats:
Guest Posters: 8
Members: 10154
Moderators: 7
Admins: 1
Writing Stats:
Groups: 5
Forums: 53
Topics: 3765
Posts: 13639