A
A
A
July 24, 2013
10:13 pm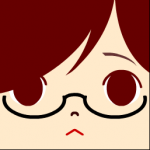 Points: 1655
Thanked 5 times
When my mother smiles at me she looks…
Pure, like nothing can hurt her.
Strong, as though she could take on the world in just that moment.
Tired: soft after a long day of working, providing, assisting.
Happy, when the one thing I've done right has pleased her.
Knowing- accepting of words that may not have even been said but have been understood anyways.
Exhausted, like she wants me to go away and let her rest but wants my company to keep her awake just a bit longer all the same.
Loving, caring for the child that was never really normal, never really there.
Amused, yet confused at whatever I've just shown her or said to her either with a grin or through side-splitting laughter.
Scared, like she doesn't know what sort of gesture will keep me there with her, or will unlock the gates and allow me to wander off in my mind once more.
Wondering, if I'm ever going to be any different from how I am in that moment.
Content because she could really care less so long as I was there with her, in body and in mind, for only a few minutes if not more.
She looks like a mother should, tired and loving, happy and warm. When my mother smiles at me, she looks like nothing can pull her down from her pedestal and no one can deter her from the light that's been bestowed upon her for if only a moment. But most of all, when my mother smiles at me, she looks…proud.
Most of the time, anyway.
Someday, I like to think. . .
July 25, 2013
1:59 pm
Points: 4419
Thanked 20 times
July 25, 2013
11:26 pm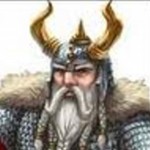 Points: 8478
Thanked 153 times
Most Users Online: 144
Currently Online: katiexz11
16 Guest(s)
Currently Browsing this Page:
1 Guest(s)
Member Stats:
Guest Posters: 8
Members: 9414
Moderators: 7
Admins: 1
Writing Stats:
Groups: 5
Forums: 53
Topics: 3698
Posts: 13570