A
A
A
July 6, 2013
10:37 pm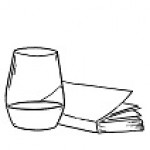 Points: 12076
Thanked 228 times
The smell of exhaust
Too many diesels on the freeway
Traversing cross-county on Sunday
Has life's purpose become so simple?
Crowds in the churches
And the city streets empty
The mind dormant
A few possibilities
And just too down-right lazy to create any
My brain seems like mush
And my body weary
Nothing new really
Just another drunken Sunday
a/n: I hereby dedicate this to someone who takes drinking to a whole new level, and thereby, makes me look less like I have a problem... @Killerelite This poem's for you

. And just a bit of background, I wrote this in the 90s, but until just recently, you couldn't even buy beer at the grocery store on Sunday, so we would drive to Salt Lake County so that we could. The saddest part is that the only beer allowed in grocery stores is 3.2% or less... everything else is sold only in liquor stores run by the state and those are NOT open on Sunday anywhere in Utah... plan ahead drinkers, plan ahead.
Wine is bottled poetry. ~ Robert Louis Stevenson
July 7, 2013
8:52 am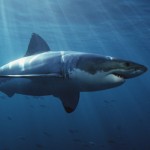 Points: 7967
Thanked 179 times
I am deeply touched that someone would think enough of ability to have fun that they dedicate a poem. It did make me feel somewhat guilty though. Not because I like booze, but I drive a diesel! I never understood why people would relate to drinking as a problem. It only becomes problematic if you do something stupid while intoxicated. Ergo if you can hold your liquor it's usually someone else that has the problem.....LOL.
PA is the same way as Utah and the whole planning thing is a huge pain in the butt. I miss WI in that regard. Anyone that owned a business that wanted to sell alcohol could get a license. So you could walk into the sporting goods store in Durand and buy fishing line and any beverage you were after. Simple and easy.
I do love parties. Never know what's going to happen when you take a room full of people and add alcohol..........I've seen some of the quietest men people at our corporate office come out of their shell and go ballistic in a major grabastical way............Surprisingly it's always the quiet women that seem to add the most fun...................
'Just another drunken Sunday' could be turned into a tune. Rhymes with the 'Manic Monday' thing. You are indeed a trendsetter @tlhopkinson.
Thanks for the dedication. It's well earned at this point in my life and I'll try to live up to it henceforth............................
The following users say thank you to Killerelite for this useful post:
tlhopkinson
Those individuals who deem themselves perfect barely scratch an elbow in their fall from grace. Wm Steele
July 8, 2013
12:57 am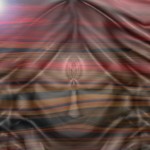 Points: 5343
Thanked 115 times
... sort of remembers many sundays...' hic' a wee bit tipsy
mention of smells of diesel bring back different memories ... at a party in summer and the boats arrive in port loaded with catch
they rev engines  to reverse and tie on to the wharf. An off-load crew might leave the party and the fishing crews ashore for a few days would send the party from Saturday into Sunday ... as they would bring some catch and could access a cash of all kinds of alc-beer-wine held for them by boat owners/buyers note: all ATV, car, truck, tractor trailer keys were turned over to the host most gatherings
The following users say thank you to c4a1g for this useful post:
tlhopkinson
Most Users Online: 144
Currently Online:
16 Guest(s)
Currently Browsing this Page:
1 Guest(s)
Member Stats:
Guest Posters: 8
Members: 10753
Moderators: 7
Admins: 1
Writing Stats:
Groups: 5
Forums: 53
Topics: 3838
Posts: 13712