A
A
A
January 8, 2013
6:21 pm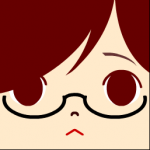 Points: 1655
Thanked 5 times
One day walking, tired and weary
I happened to see a butterfly.
This creature's wings were but little stubs
Upon its back
And the butterfly
Looked to me, crying and desperate.
So I stopped and knelt before the butterfly, 
Held it in my own two hands.
I shooed away its tears
And said gently,
"Little butterfly, why do you cry?
Who has hurt you so?
Are you alone, here in this world?
Have you seen yet not a soul?"
Upset, the butterfly looked at me
And said above a sob,
"Dear person, I have been trapped for so long
And my wings have been broken and torn off.
I can do nothing anymore."
Distraught, I brought the butterfly close
And examined its missing wings.
I was disappointed to see
That indeed, the wings were no longer there;
Only little frayed edges of a midnight blue
And black left where they once made a home
On the little butterfly's back.
"Dear little butterfly," I said with a smile,
"Do not cry, for your wings may be broken
But at last you are set free."
This ailed the small creature in my palms
As it nestled into me and wept,
"But without my wings I am no longer beautiful.
I have nothing left. I have no way home, I have no purpose,
I am nothing anymore."
"But alas," I spoke again, driving away the beginning tears,
"You are free, and is that not what you wanted?"
The butterfly gazed at me, listening but not hearing
What exactly I was saying.
"But person," the butterfly whispered so softly
That I craned my head down to hear,
"All I can do now is lay here and wait
For death to come upon me
In the form of wither, weather or creature.
I can not fly away
And I can not return home,
I do not even know where home is anymore."
"Home is closer than you think," I promised,
"And, hey, you are not here alone."
"I thank you for that, dear person," The butterfly cried,
Burrowing its small mass into the soft flesh between each thumb,
"I thank you for being here with me, though my time is almost up.
I have no reason left to stay
Here without my wings
For they were me, my everything
And without them, I am but a lost caterpillar-
Prey to all and a victim to life's cruel judgement."
"Forget all who judge you," I chided, still kneeling on the ground,
"For they do not matter here, all that matters is you,
And the fact that you have made it this far all alone.
It is not an easy task in this world
To live as many do,
But so long as I can make you happy,
I believe I, too, can be proud of my existence."
The butterfly stared in awe at my words,
Left to ponder their underlying meaning.
And when at last it got to the small creature,
It broke out in a grin
And fluttered its stubs-for-wings in glee.
"Thank you, dear person!" It cried once again, 
"You have made me see
That I have done much on this earth
to be proud of.
I have survived when hope was lost
And I have sacrificed much to get where I am now.
I am happy that I have met you, dear person,
For you have shown me that
Even though all seems empty and bare,
I am still me and that is all that matters."
I was happy to see the little butterfly so giddy,
Delight in every little movement it made.
But, alas, the sun was setting
And we both knew what awaited us, soon to come.
"Sleep, little butterfly," I whispered, voice light,
"All will be well, I promise you that:
Even without your wings. 
For just this night I will be your home,
And I will not keep you held back as others have.
Life will reward you for your endless work
And you will sleep well tonight,
And for the rest of your life
I hope you can smile
When you think of me."
As I have had my wings torn off,
Long ago by life's cruel deeds.
Though I have made it this far,
I still cannot see
That I am myself
And myself alone.
I will try to make all see
That they are who they are
And that they will all be rewarded
For their endless work
With a lifelong rest
In the arms of their home.
As night turned to morning
I moved with a sigh,
Leaving one thing in the grass behind.
The little butterfly,
Cold and dead,
Now able to fly as it pleases
Where its wings have returned
And it knows that there is a soul
That will still live for them
And all others like them.
If your wings have been broken,
Do not worry.
A day will come that 
Even though you may not walk this earth any longer
You will be set free at last
You will know that you are you
And that is all that matters.
-------------
I don't even-
The following users say thank you to Ritski for this useful post:
uniquelylost
Someday, I like to think. . .
January 8, 2013
6:49 pm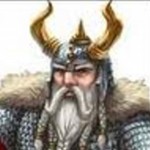 Points: 8478
Thanked 153 times
Fantastic. True poetic form and imagination. Visually and descriptively well done. I enjoyed this work so much. Thank you for sharing it. This is the kind of work that you find at the path less taken. Perhaps this is your chance.
Your friend and fellow writer-
Forgewright
I am a man with one distinguishing manner. I view life as a nonstop roll by circus. Whatever my senses signal to my brain, it is received as humor.
January 8, 2013
7:20 pm
Points: 1783
Thanked 0 times
Most Users Online: 144
Currently Online:
23 Guest(s)
Currently Browsing this Page:
1 Guest(s)
Member Stats:
Guest Posters: 8
Members: 9414
Moderators: 7
Admins: 1
Writing Stats:
Groups: 5
Forums: 53
Topics: 3698
Posts: 13570