A
A
A
July 25, 2014
9:26 pm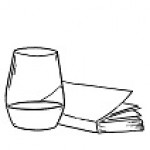 Points: 12046
Thanked 228 times
This search, this verbal trap of dread
and the ending unknown.
Is this path the poem—the journey
that dissolves into nothingness?
Is there anything after this narrow path
of howling trees and screaming monkeys?
Is their rhetoric leading us
to nothing but language?
We are both fleeing and falling like footsteps,
devoured and created like fruit,
precarious and perfect like gravity,
like Galta abandoned.
We are driven by our own ceremonies,
by whirling words and dervish skeletons.
Our linguistic corruption stretches out
to the horizon and curves into the atmosphere,
a maze made of metaphors, stuffed in sacks
and piled in rows. Discourse itself, leaps
back and forth, and grammar leans in
to critique the universe
while the shadow of Splendor recites verse
more naked than herself. Her expressions
float into the evening like incense
from an altar in search of the end. 
The following users say thank you to tlhopkinson for this useful post:
c4a1g
Wine is bottled poetry. ~ Robert Louis Stevenson
July 31, 2014
4:43 pm
Points: 5078
Thanked 126 times
You have certainly given poetry a larger-than-life feel! Stunning...amusing...and thoughtful all at once! Enjoyed.
The following users say thank you to SerenaLantha for this useful post:
tlhopkinson
My identity can be found in my writing
July 31, 2014
5:02 pm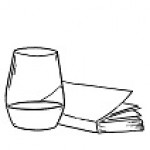 Points: 12046
Thanked 228 times
Most Users Online: 144
Currently Online:
10 Guest(s)
Currently Browsing this Page:
1 Guest(s)
Member Stats:
Guest Posters: 8
Members: 9410
Moderators: 7
Admins: 1
Writing Stats:
Groups: 5
Forums: 53
Topics: 3698
Posts: 13570