A
A
A
May 30, 2013
9:26 pm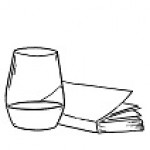 Points: 12046
Thanked 228 times
(Another old piece... one I was very proud of in my early twenties... I was just contemplating reworking it into something more refined and then realized I loved it just too much then to change it now. @Killerelite would be proud

. )
Take me by the green of my collar
and shake me!
I stand before you– naked and new,
new as Eden,
simple as a cardboard box.
Split me through the middle
if it excites you, I've no knowledge
of experience to stop you.
A little to the left? A slice at me heart,
to the right– you'll only injure my brain
... tears behind my ears,
like an infant I lie
screeching... the baby bird,
starving,
with my beak in the air groping for
a pink, fat worm and the comfort
of your wings around me.
Will I learn?
(Just once can I memorize the outcome of my silly doings;
or will I rot and die, the victim of an advanced mind?
This naked box of a being only cries to be heard and recognized.)
Without flaw– you encourage me
armor me,
place a weapon before me,
all meaningless to me, I've never gone to war...
So you giggle and taunt me, throw confetti
and dance around me, tear my spirit in two,
separate me from reality, make me live, drink, your vitality.
I've nothing left I call my own,
nothing sacred but what you've stolen...
An autumn leaf, my glorious green
turns a worldly brown
and with a scolding,
you put me out.
11/23/94
Wine is bottled poetry. ~ Robert Louis Stevenson
May 31, 2013
11:38 am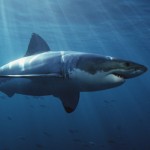 Points: 7936
Thanked 179 times
             Proud indeed woman! You are the Juggernaut Elite. Without your preamble " I loved it just too much then to change it now," there may well have been no premise to offer thought beyond what is written. But getting a chance to see inside the mind of a younger, less refined TLhopkinson was enlightening to say the least. I had to split the window and reread some of your present work as a comparison and noticed that you were of a much more simplistic mindset writing this poem. Same outcome as your present work. Impact. But...........less word specific maybe?
           Admittedly knowing that you wrote this nineteen years ago completely took me away from what was written. As far as the poem goes I greatly enjoyed it. But find myself wanting to compare it to your work of late rather than consider the content. I will have to re-visit it when I am not consumed by the timeline. And in that this was so much fun, I hope you'll offer more of your previous poetry if you are of a mind to.
You had quite obviously wrote on TLhopkinson.....................
The following users say thank you to Killerelite for this useful post:
tlhopkinson
Those individuals who deem themselves perfect barely scratch an elbow in their fall from grace. Wm Steele
May 31, 2013
11:57 am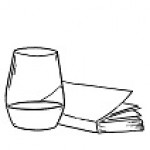 Points: 12046
Thanked 228 times
Most Users Online: 144
Currently Online: katiexz11
18 Guest(s)
Currently Browsing this Page:
1 Guest(s)
Member Stats:
Guest Posters: 8
Members: 9411
Moderators: 7
Admins: 1
Writing Stats:
Groups: 5
Forums: 53
Topics: 3698
Posts: 13570