A
A
A
October 4, 2012
3:36 pm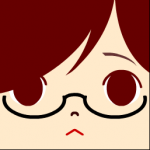 Points: 1700
Thanked 5 times
Heading no where.
Walking for no reason.
And I have no desire to question any of it.
Just walking. No colour, no destination, no reason and no need to ask where or why. No curiosity.
I know everything and everyone: somewhere, sometime, for some reason.
But right now I know no names, no faces, no objects and no places.
I am not lost or confused- if I were I would feel a tight fear constricting my chest. But here there is nothing.
No feeling. No reason. No knowing. No thoughts or recollections, but just one thing known in this colourless, reasonless world.
Just keep walking.
So I walk. And walk. On nothing, towards nothing, into nowhere and for no reason. Just walking.
I myself am nothing. I have no reason, no destination, no thoughts, and no voice. No shape. No size. No anything.
So I just keep walking.
Walking.
No where.
No reason.
No desire.
No thoughts.
No being.
No voice.
No memories.
No places.
No faces.
Walking.
----

And then I wake up to the crash of myself falling off of a familiar couch and hitting a familiar table and landing on a familiar floor, in a tangle of familiar blankets, with a familiar Panda staring me in the eyes when I finally open them.
And I have only one thought going through my head.
What?
Someday, I like to think. . .
October 6, 2012
6:11 pm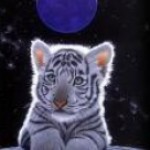 Points: 2418
Thanked 2 times
October 8, 2012
2:51 pm
Points: 2607
Thanked 37 times
Most Users Online: 144
Currently Online:
16 Guest(s)
Currently Browsing this Page:
1 Guest(s)
Member Stats:
Guest Posters: 8
Members: 11327
Moderators: 7
Admins: 1
Writing Stats:
Groups: 5
Forums: 53
Topics: 3902
Posts: 13778