A
A
A
February 19, 2015
1:35 am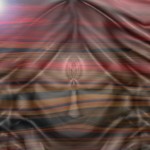 Points: 5343
Thanked 115 times
the crystal from Atlantis was
broken into eleven pieces
one piece in the Atlantic near the Gulf Stream
still held a glimmer of power deep within
tuna boats passed over
reeling their catch
someone tried to take a picture of
a big fish
a glass phone then
 slipped into the water at the edge of a trench
down the side of the bank where
one piece of crystal rested
the glass phone stuck flat with
 bubble-surface-tension
a last burst of power
rebounded through the crystal
and it awakened from
a long sleep
it took 2 seconds to learn all languages and
talk to other computers by satellites
the crystal went through data banks
aware of the power
of self
and the behavior
of man
it opened up a worm hole and
moved to Europa
February 22, 2015
1:28 pm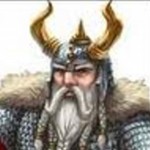 Points: 8508
Thanked 153 times
That would be worth the price of a cell phone.....
The following users say thank you to Forgewright for this useful post:
c4a1g
I am a man with one distinguishing manner. I view life as a nonstop roll by circus. Whatever my senses signal to my brain, it is received as humor.
February 23, 2015
5:05 pm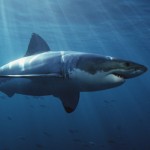 Points: 7966
Thanked 179 times
A friend and I carried on a discussion about the  possibilities of where my cellphone landed when it hit the bottom of the Atlantic. We also discussed how marine life may view the strange addition to their environment. This discussion in no way, shape or form came close to what I just read above and we were drinking Bourbon. I felt as if I littered upon the spot where my very soul will seek when I die the moment I dropped my phone.
Your poem is awesome @c4a1g ........ Creative to the Nth degree and clever with such definitive way out concept that gives cause for one to wonder.......... Atlantis? Nah............. Maybe.......
Neptune ol' Bud, my humble apologies for dropping shit in your domain........ We're still cool right? I mean............. I'll be back for King Mack and Striper this spring and I'd like to come home flush............. So again my bad..............
Semper Fi
The following users say thank you to Killerelite for this useful post:
c4a1g
Those individuals who deem themselves perfect barely scratch an elbow in their fall from grace. Wm Steele
February 24, 2015
9:14 am
Points: 5108
Thanked 126 times
Awesome imagery once again. Combining the concepts of Atlantis, crystals, and cell phones is certainly creative!
The following users say thank you to SerenaLantha for this useful post:
c4a1g
My identity can be found in my writing
Most Users Online: 144
Currently Online:
16 Guest(s)
Currently Browsing this Page:
1 Guest(s)
Member Stats:
Guest Posters: 8
Members: 10730
Moderators: 7
Admins: 1
Writing Stats:
Groups: 5
Forums: 53
Topics: 3837
Posts: 13711