A
A
A
April 3, 2015
12:34 pm
Points: 5125
Thanked 126 times
Carry me
across the sand,
and find an oasis
so we can drink-
I do not care
if it is all pretend-
A mirage of the mages
is good enough for me;
Let us walk through dust
and desert to reach
the promised land
before my tongue and I
dry of thirst.
Take my hand and guide me
through the engulfing
black water sea;
what looks like turquoise
from the shore grows dimmer
as we swim and sink.
The water is cold-too cold
to gasp and stand-
my heels graze against the broken
shells and crustacean carcasses,
and I wonder when my next
breath will be.
Brave the flames alongside me
before I lose myself to this heat;
my skin is on fire-but you know
that. You feel it too. I perspire
and feel the water I had swallowed
abandon me like you would never do-
my fever will never be
broken now if this inferno
remains in my mind through the night.
Stay with me
as I drift from the world
and all the wonders we have shared;
My body does not move unless
you carry me, but my spirit
is already leaving to dance
with the wind like we always said
we would on happier, healthier days.
I cannot drink enough, and I cannot
keep cool. I cannot catch my breath
when the rest of the world
in smothering me in front of you.
Do not cry for me
when you can guide me no more;
I do not want to die, but I want
to breathe and sing in the breeze.
Swallow your sorrows
and watch me inhale the invitation
to a life better than the one we share;
Wait for me, and I will
wait for you so that I might
be the one to carry you through-
Wait a while, and I will take
your hand and show you
how to dance in the wind.
The following users say thank you to SerenaLantha for this useful post:
c4a1g
My identity can be found in my writing
April 4, 2015
2:35 am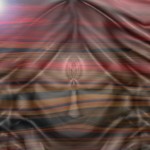 Points: 5360
Thanked 115 times
I always love reading your works
thank you
I enjoyed this one as well
The following users say thank you to c4a1g for this useful post:
SerenaLantha
Most Users Online: 144
Currently Online:
19 Guest(s)
Currently Browsing this Page:
1 Guest(s)
Member Stats:
Guest Posters: 8
Members: 11389
Moderators: 7
Admins: 1
Writing Stats:
Groups: 5
Forums: 53
Topics: 3914
Posts: 13790