A
A
A
October 31, 2015
7:54 pm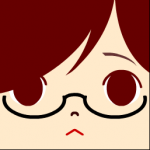 Points: 1655
Thanked 5 times
Remember me, quietly, in the dark of the gentle eve.
Think back to the way my lashes fluttered on my dark circles.
Recall the mole beneath my collar bone, how you kissed above it, once upon a time.
Do not shy from the memories
of how your fingers traced the scars on my thighs, gently,
As though they were made of the fragility of a butterfly's wings.
Remember me, softly,
how we shared our first kiss in the soft light of dawn,
soft whispers on your bedroom floor.
Remember us,
the way we held our feelings behind closed doors,
never safe,
hiding from their judging eyes.
Embrace them the way we had one-another;
let them shove your mind
the way you did to me against my wall.
Hold them
how you held me in the midst of our shared panic,
breathe deeply the oxygen we deprived of ourselves.
Take all of these memories, our memories,
and burn them.
Burn "us" from existence,
the way that we tried to
violently cut each other from our heart strings.
Forget the shared songs
the closed-door kisses
the desperate
breathless
passionate
frightening
bloody feelings
that never worked out.
Forget it.
Forget us.
But please, god,
never forget me.
Someday, I like to think. . .
November 16, 2015
2:44 am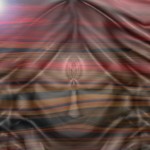 Points: 5313
Thanked 115 times
Most Users Online: 144
Currently Online:
15 Guest(s)
Currently Browsing this Page:
1 Guest(s)
Member Stats:
Guest Posters: 8
Members: 9411
Moderators: 7
Admins: 1
Writing Stats:
Groups: 5
Forums: 53
Topics: 3698
Posts: 13570