A
A
A
March 8, 2013
12:25 am
Points: 1213
Thanked 0 times
Why do we let some of the best opportunities slip?
Slip right through our fingers
Right by us
When they were right there in front of us
There for the taking.
We shy away in fear
For fear of what?
Fear of life itself?
I'm yet to discover why we are breeding a society so scared to live life.
They say take chances, don't hold back
With that comes anticipation, nervousness & that well-loved word again, fear.
If we don't, we harbour regret.
If we do, there is still that risk of regret.
So, what do you do?
How do we know what is right & when to take that chance?
Lets just get real. Just for a moment.
We never know if its right or not until we try.
That deep regret you feel inside,
Is all a part of personal growth & learning who you are.
It's essential.
Essential to endure the difficulties life may bring
Essential to be unlike you for a little while,
So you know how to be a better you.
Essential to take chances,
If you don't, you'll just live in limbo & be stuck.
Stuck in the nothingness.
And maybe, just maybe, it is also essential to be stuck in the nothingness,
So that you can find a way to pull yourself from the nothing,
And find what you really desire.
The depths of desire are unchartered.
It is up to us to delve into these depths & test the waters.
Find new chapters to explore.
Create our own ending.
To do the right thing,
To do the wrong thing,
To learn,
To grow,
To live,
To love,
To be.
March 8, 2013
11:30 am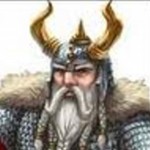 Points: 8462
Thanked 153 times
Chohns,
Good question and a great answer.
Sounds like you got it figured out.
Most choices are made by deciding whats easy and whats hard. Deep down we know the right decision but the struggle to see it through may cause us to take a path everyone else takes.
Hey this sounds like a great subject for the " Road Less Taken Contest".
Forgewright
The following users say thank you to Forgewright for this useful post:
Chohns
I am a man with one distinguishing manner. I view life as a nonstop roll by circus. Whatever my senses signal to my brain, it is received as humor.
March 8, 2013
5:31 pm
Points: 4402
Thanked 20 times
It has a few very interesting questions and answers regarding life in here, and I like that. My experiences in life (as young as I may be) have taught me that everything in our life can, at our own mindset and/or determination, be something to grow from. Whenever we feel certain emotions (sadness, anger, pain, regret), we have to overcome them in life to be ble to get stronger.
There are many pebbles on the road, and even some boulders, mountains and hills, that we stumble across or lose out way with. But in life, it isn't so much finding a way that goes straight forward, but rather find a way where you find curves that you can still overcome.
Your poem had just the right words in it that made me remember that again. Loved it.
The following users say thank you to Night_Sky_Of_Feelings for this useful post:
Chohns
I'm breaking constantly, continuously and always, it's just that nobody sees it - but I'm fine with that, as long as there's something to fix me, too. ~ Me
March 10, 2013
3:48 pm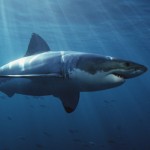 Points: 7920
Thanked 179 times
Excellent verse. It is indeed essential to take chances. And the depths of desire are then too uncharted. Your explanation of what is, along with what can be, offered in relative terms led to a good ending. I enjoyed this.
Write on Chohns
The following users say thank you to Killerelite for this useful post:
Chohns
Those individuals who deem themselves perfect barely scratch an elbow in their fall from grace. Wm Steele
March 11, 2013
7:28 pm
Points: 5061
Thanked 126 times
This is really great...you have captured the emotion and confusion and mental struggle behind the idea of living life to the fullest and every day as if it were your last. I love that you seemed to hit every point as well as played both sides-both fear and need to take that risk. Well done!
The following users say thank you to SerenaLantha for this useful post:
Chohns
My identity can be found in my writing
July 21, 2013
7:20 pm
Points: 1213
Thanked 0 times
Most Users Online: 144
Currently Online: oloohanrry
13 Guest(s)
Currently Browsing this Page:
1 Guest(s)
Member Stats:
Guest Posters: 8
Members: 8169
Moderators: 7
Admins: 1
Writing Stats:
Groups: 5
Forums: 53
Topics: 3686
Posts: 13555