A
A
A
April 20, 2012
3:13 pm
Points: 1821
Thanked 3 times
What is life and are we really living?
From the moment we wake up...Do we show thanks for his givings?
When the sun's rays caress our face,
They should fill us with joy for being in this place.
Listen while the birds sing songs of praise.
For they know they are blessed with another beautiful day.
We are all connected in this web of life.
We're dwelling in a marvelous art that our Father built with his might.
He put us here to gaze at this wonderful unknown...
He's living life through us with a promise to return us to our home.
So we should live in this world like this moment is our last,
For we do not know when our time will come to past.
To live life each day in expectancy...
And come join our Father in this glorious dance of being.
Man is born to live, not to prepare for life. - Boris Pasternak
April 21, 2012
11:24 pm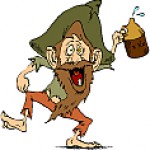 Points: 2519
Thanked 2 times
Yes I like this. I am one that truly believes that the earth is only on loan to us and we need to take care of it as we would a tool borrowed from a friend. There are so many alternatives with today's technologies that we don't need to keep raping her the way we do. It is only the greed of mankind that keeps us from fully using these technologies. I am a strong advocate for wind and solar and electric cars. I hate the use of dirty oil, coal and I especially don't like nuclear power. I wrote an article on solar power. Maybe I'll post it on here but it is out to magazines now hoping to get it published so I can't.
Why reach for the stars when you can reach for a book and have the stars, the sun and the moon.
April 22, 2012
6:19 pm
Points: 1821
Thanked 3 times
April 25, 2012
1:36 am
Points: 1829
Thanked 0 times
"...in this glorious dance of being."
A perfect phrase to end this piece. I've never been much of a dancer (okay, I really stink) but watching a talented dancer, fluid and graceful, float across the stage...this is what I see here. I like how you reference the creation throughout the poem. When someone truly examines life in all its forms, you cannot help but know it is nothing short of miraculous. Even atheists expounding evolution have to offer a caveat that those studying life must keep in mind that it only has the appearance of having been created. That caveat is necessary because the evidence of a guiding intelligence is so very compelling. 
  Well done Jenn
Diesel
April 25, 2012
3:58 pm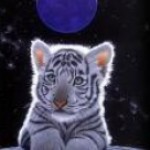 Points: 2420
Thanked 2 times
April 25, 2012
5:11 pm
Points: 1821
Thanked 3 times
Most Users Online: 144
Currently Online:
11 Guest(s)
Currently Browsing this Page:
1 Guest(s)
Member Stats:
Guest Posters: 8
Members: 11389
Moderators: 7
Admins: 1
Writing Stats:
Groups: 5
Forums: 53
Topics: 3914
Posts: 13790