A
A
A
January 9, 2013
2:36 pm
Points: 1806
Thanked 3 times
Listen very closely; I have a story to share
A story of hope in a world that's so full of despair
There is a lot to say with so little time
It's a challenge to fit my life in just a few rhymes
I was brought into this world fighting to survive
Left forever scarred and a life full of strive
But it's through my thorn; where the Lord shows his greatness
Because I still endeavor all, that's why he boasts in my weakness
A childhood full of temporary homes
In the streets I would sleep, but I still carried my own
With parents who weren't there, alone I was raised
But despite all, the Lord I would forever praise
As hard as they tried, the enemy could not shake my faith
In the arms of the Lord is where I found my place
But there was no one to teach me how to find a good man
So I found myself abused, but I knew this wasn't God's plan
With strength that I found in my children's heart
I threw away my abandonment issues and made a new start
I'm still pushing on and happy everyday
I thank the Lord for my faith and the courage to carry my weight
Man is born to live, not to prepare for life. - Boris Pasternak
January 22, 2013
11:04 am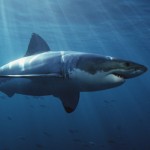 Points: 7968
Thanked 179 times
Awesome Jenn,
                     I've kept my faith through all my life's storms as well. This one would be a tough read for someone that does not have faith in God. Relates well to your personae in a very descriptive manner. Good to read such uplifting thoughts. Thank you  for sharing your life. I am Semper Fidelis into eternity.
Warm regards,
KE
Those individuals who deem themselves perfect barely scratch an elbow in their fall from grace. Wm Steele
January 22, 2013
8:08 pm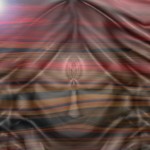 Points: 5344
Thanked 115 times
January 22, 2013
11:49 pm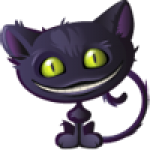 Points: 8897
Thanked 41 times
January 26, 2013
1:51 pm
Points: 1806
Thanked 3 times
thank you very much killerelite! you are so very right, this is the first poem i recieved some negative feedback from some in my family, but when i thought about it , those who didnt like it were non believers that didnt like it but im very touched yall did!! and uniequelylost thank you very much, it makes me proud that you this my poetry is eleagant and edgy, great description, im glad yall enjoyed!! i changed the title to my testimony!

Man is born to live, not to prepare for life. - Boris Pasternak
January 27, 2013
5:42 pm
Points: 5109
Thanked 126 times
Wow this is really strong! Very much like a testimony as well. You've captured a story of struggle so powerfully and beautifully.... everything flows wonderfully, and I like how this one is about faith while I believe your previous one was more on strength. This is really amazing, and I hope your faith continues to grow. I like how this in the end has a happy ending

My identity can be found in my writing
January 29, 2013
8:51 pm
Points: 1806
Thanked 3 times
Most Users Online: 144
Currently Online:
10 Guest(s)
Currently Browsing this Page:
1 Guest(s)
Member Stats:
Guest Posters: 8
Members: 10794
Moderators: 7
Admins: 1
Writing Stats:
Groups: 5
Forums: 53
Topics: 3842
Posts: 13716