A
A
A
May 6, 2012
5:17 pm
Points: 1819
Thanked 3 times
To forgive someone is one of the hardest things we face.
Because when someone does you wrong, you lose a piece of yourself and anger and resentment fills it place.
You cannot let it go; you have to make them pay.
What they did was too horrible; they don't deserve to get away.
So it eats us alive, but we hold on, telling God I'm sorry but this is too big for you.
Not realizing if we just surrender it to him, he would bring you justice like you want him to.
Man is born to live, not to prepare for life. - Boris Pasternak
May 6, 2012
5:34 pm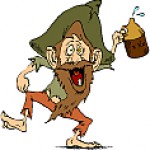 Points: 2517
Thanked 2 times
Very good Jenn, we should always have a spot in our heart for forgiveness no matter what. My parents were both alcoholics and as such put me and my siblings through hell but in the end, when they died in 2001 I still loved and respected them. Always forgive for there is no room for the evil of hate.
Why reach for the stars when you can reach for a book and have the stars, the sun and the moon.
May 8, 2012
4:12 am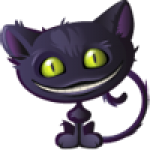 Points: 8910
Thanked 41 times
May 9, 2012
12:28 am
Points: 1819
Thanked 3 times
thanks uniquelylost and luv2rite and yes from me coming from a broken family I can relate and its crazy how you dont realize the lessons you learn when bad things are going around but the things you went through actually helped teach one how to forgive
Man is born to live, not to prepare for life. - Boris Pasternak
June 20, 2012
6:30 pm
Points: 4464
Thanked 20 times
I haven't noticed this poem up until now, I'm sorry I haven't, it speaks very much the truth. I, too, have felt the want for revenge; I may not have come from a broken family, but I've been wronged in more than one way in my life. At first, I wanted them all to rot in Hell, just like how they made my life Hell, I wanted them to feel my pain and understand what they have done.T desire that they would understand, and maybe apologize, had been burning in my chest most of the time they'd made my life Hell, and even a little after they didn't anymore.
Still, after six years of resenting them, hating them, facing them, I finally could bring myself to forgive them. I still want them to understand what they did to me, but the desire has nearly vanished and it was replaced by acceptance. After I forgave them, I found peace and I have to say, wisdom came with my forgiving.
A few months ago I heard a quote say; "A strong person is not the one who forgives others, but the one who forgives those who wronged him." It always brings a smile to my face, because it's so true. Your poem reminds me of this all, a very good work as always Jenn
I'm breaking constantly, continuously and always, it's just that nobody sees it - but I'm fine with that, as long as there's something to fix me, too. ~ Me
June 20, 2012
11:32 pm
Points: 1819
Thanked 3 times
thank you night_sky but yes it doesnt necessary take coming from a broken family to learn how to forgive....actually it was pretty easy to forgive my parents, I guess cause you have to..lol....they're not going no where. But my biggest battle was with a whole seperate event I faced in life and I too was full of resentment and hate for years and I couldnt let it go but then I realized how much we were actually insulting god by not letting it go and trusting him to handle it for you. And I definetly agree that wisdom comes along after it. I am glad to hear that you won your battle with forgiveness because it truly is one of the hardest battles that we'lll face as humans and like the quote you heard it does take a strong person. thank you once again
Man is born to live, not to prepare for life. - Boris Pasternak
Most Users Online: 144
Currently Online: christopherkq4
17 Guest(s)
Currently Browsing this Page:
1 Guest(s)
Member Stats:
Guest Posters: 8
Members: 11327
Moderators: 7
Admins: 1
Writing Stats:
Groups: 5
Forums: 53
Topics: 3902
Posts: 13778