A
A
A
November 27, 2012
6:01 pm
Points: 4282
Thanked 20 times
When I was a kid I was alone,
Mommy had no time of the day,
Too busy getting food on the table,
And loving that man.
When I was a kid I was bullied,
Bullies kicking, spitting and shouting at me,
Too busy in feeling big and important,
To really see the damage they caused.
When I was a kid my brother went,
He had to go to a place,
Far away from where I was,
Our bond was never the same.
When I was a kid I had a cat,
My only true friend in the world,
But she died, bitten by neighbor's dogs,
And tears weren't enough to show my grief.
When I was a kid I was alone,
Daddy didn't want me,
Too busy in seeing my gender, the girl,
And forgetting who or what I am.
When I was a kid I was ignored,
Kids resented me and hated me,
Too busy seeing my heritage,
Never giving me a chance to prove otherwise.
When I was a kid I had died emotionally,
Pain had shredded my soul and teared my spirit,
Sadness had drowned and suffocated me,
Because of Mommy, Daddy, Brother, Cat and Bullies.
When I was a kid, I didn't know what to do,
I was alone with Mommy blinded by love
And with Daddy blinded by stupidity,
I had no one to guide me, much less help me.
When I was a kid, I didn't know if I could forgive,
But I am no longer a kid, am I?
I believe I haven't been for a long time now,
But no one's ever noticed, I hide it well.
I've forgiven Mommy and the Bullies,
I still have to forgive Daddy, if he deserves it,
I never blamed Cat or Brother,
But maybe I've forgiven many more.
No God rules my life,
But maybe I've forgiven him, too,
Because I'm no longer the kid I was then,
I'm the adult from now.
I'm breaking constantly, continuously and always, it's just that nobody sees it - but I'm fine with that, as long as there's something to fix me, too. ~ Me
November 28, 2012
12:17 am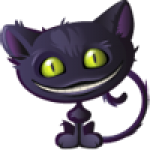 Points: 8728
Thanked 41 times
wowww... I'm at a loss of word on this one.. blown away by how real it is. Seems like you are getting lots of clarity lately because its definitely coming through in your writing. This poem makes me think about how the ones we love can hurt us the most whether they mean to or not. Deep love can become deep pain. One can only hope to be able to let go of that and move on when it happens. For some reason the end of this reminded me of the third poem I ever posted here.. read the final stanza.. http://thoughtsinc.net/forum/free-verse-1/end-of-days/
Perfection; my greatest strength and weakness.
November 28, 2012
9:30 am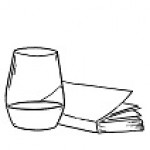 Points: 11909
Thanked 228 times
Night, this poem is excellent... it falls into a genre called Confessional poetry. You should read LOTS of this style, because it well definitely help you with your writing. Sylvia Plath is probably the most well-known confessional poet, but Sharon Olds is incredible. She writes a lot about her parents and her relationship with her children as well. I would recommend getting her book Gold Cell.
Wine is bottled poetry. ~ Robert Louis Stevenson
Most Users Online: 144
Currently Online:
21 Guest(s)
Currently Browsing this Page:
1 Guest(s)
Member Stats:
Guest Posters: 8
Members: 5164
Moderators: 7
Admins: 1
Writing Stats:
Groups: 5
Forums: 53
Topics: 3509
Posts: 13375