A
A
A
June 9, 2012
3:22 pm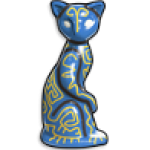 Points: 4916
Thanked 4 times
She stood outside the picture window and looked at all the people inside the cozy cabin. Even among society's outcasts she wasn't welcome, was relegated to the outside looking in. The others had formed a loose family of sorts to replace those they had lost but she wasn't welcome. She was a freak among freaks, an aberration, and as such not welcome with the others of her kind inside the warmth of the cabin. She tried not to show how much it hurt.
Maybe it was the isolation, or maybe it was the lack of trust, that made her turn away from the warmth and light. Maybe she was so sick of hurting for the right reasons that she decided to embrace her pain and let it make her cold. When she felt nothing then nothing could hurt her.
She stepped away and whispered, "I will not fear because the night is dark, I embrace the darkness of night and the darkness of my spirit." She then sat down on a fallen log before pulling something small from her pocket. The rays of the full moon shown down to light up a picture of a smiling man and woman who looked happy together bringing tears to her eyes. She frowned down at the picture before throwing it to the ground. Disgusted with herself she stood and wiped the tears away before she turned and walked into the embrace of the merciful night.
National borders aren't even speed bumps on the information superhighway. ~Tim May
June 10, 2012
8:56 am
Points: 1813
Thanked 0 times
Stargazer, this is fantastic! There is so much that I admire about this short story. It is full of emotion, of longing, and bittersweet. You have skillfully woven ideas and questions in the reader's mind, so strong that I sit here wishing there was much more...who are those in the cabin, and of what "kind" are they? How is she a freak? Who was lost and what caused them to gather as a loose family? Who is represented in the picture...her family? You have generated an earnest desire to discover what the rest of the story entails, and I applaud the skill in which you sucked me into the narrative!
Great stuff here!
Diesel
June 10, 2012
9:00 am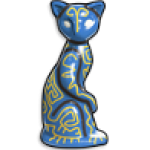 Points: 4916
Thanked 4 times
Most Users Online: 144
Currently Online:
8 Guest(s)
Currently Browsing this Page:
1 Guest(s)
Member Stats:
Guest Posters: 8
Members: 10753
Moderators: 7
Admins: 1
Writing Stats:
Groups: 5
Forums: 53
Topics: 3838
Posts: 13712