A
A
A
July 5, 2013
8:06 pm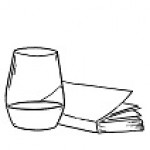 Points: 12092
Thanked 228 times
More old song lyrics... LOL, circa early 90s.
Chorus
One more trip like this and I won't be comin' down
One more night like this and you won't see me around
I'll be driftin' through the skies
Sittin' 'top a cloud
Tryin' to earn my wings
And I won't be comin' down
Ad lib
(Oh really, ya know I mean it really, I won't be comin' down...)
Verse I
One more restless night like this
Matter o' fact, what's left of it
Dawn is comin' to glare at me
Bright sun without a warning
I'm still here, I don't regret it
Though I'm still not used to it
Not much life left to live
Not much left to live for really
Verse II
Not sure what I'm doin'
Or why I do it to myself
Haven't figured out this world
I'm just a stranger to this crowd
Done a little too much thinkin'
And a little too much drinkin'
Not sure which of them is worse
Not sure which one to do first
Verse III
Don't ask me what the meanin' is
I'll tell you I don't have a clue
Haven't found an answer yet
And my search is damn near over
I've tried tryin' to be good It was too much work for me
I've tried tryin' to be bad
But now the fun is over
Wine is bottled poetry. ~ Robert Louis Stevenson
July 5, 2013
8:37 pm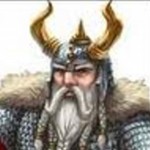 Points: 8525
Thanked 153 times
Lyrics... never have been able to write them. I should try it. You seem able to come up with lines that come from left field and tie into the theme. Lyrics lose something without music. Some of the greatest songs have weird lyrics when I Google them.
I am a man with one distinguishing manner. I view life as a nonstop roll by circus. Whatever my senses signal to my brain, it is received as humor.
July 5, 2013
9:47 pm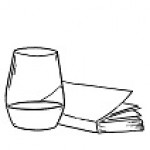 Points: 12092
Thanked 228 times
Most Users Online: 144
Currently Online:
8 Guest(s)
Currently Browsing this Page:
1 Guest(s)
Member Stats:
Guest Posters: 8
Members: 11389
Moderators: 7
Admins: 1
Writing Stats:
Groups: 5
Forums: 53
Topics: 3914
Posts: 13790