A
A
A
June 3, 2013
7:50 pm
Points: 4463
Thanked 20 times
Perfect masks
Of porcelain
And ceramic;
The coloured feathers
Brightening the room.
Eyes meet and hold,
Lust is sparked
But love is stronger,
And we dance and twirl
Until dawn and far beyond
Into the night
For centuries and decades;
We are timeless
In the stars
Of each other's eyes.
Champagne glasses
May glow golden
Under chandeliers
Of diamonds and glass,
But our hearts united
Spark a whole universe
In our gazes.
But alas, love goes no further
Than one song and dance;
Eternity was packed
Into a song of sunshine
And brilliance,
Leaving us breathless
And in  tranquility.
And although our heart breaks,
We have loved for one dance
That dance was enough.
Masks may hide our expressions
But never our hearts;
Beyond facades lie
All the answers we've searched for.
I'm breaking constantly, continuously and always, it's just that nobody sees it - but I'm fine with that, as long as there's something to fix me, too. ~ Me
June 3, 2013
9:26 pm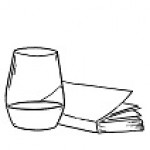 Points: 12089
Thanked 228 times
June 5, 2013
9:59 pm
Points: 5122
Thanked 126 times
Most Users Online: 144
Currently Online:
13 Guest(s)
Currently Browsing this Page:
1 Guest(s)
Member Stats:
Guest Posters: 8
Members: 11295
Moderators: 7
Admins: 1
Writing Stats:
Groups: 5
Forums: 53
Topics: 3899
Posts: 13775