A
A
A
June 1, 2013
3:44 pm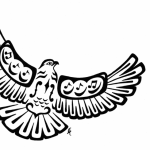 Points: 1936
Thanked 2 times
Walking in the darkness through the fallen leaves
The moon shines upon the ground illuminating my foreign dreams.
The caverns moan as the wind caress their walls
This moment has been long approaching and I can no longer stall.
I find her at the cliff's edge with her arms extended to the side
My eyes grow moist and I know I can no longer hide.
"Do not be afraid" she soothes and turns towards me grinning.
"Your life may be over but the journey is just beginning."
My breath catches in my throat as her words echo like thunder
And I look at the hand she has extended towards me in wonder.
"Do not fear what you do not understand
For that is a disease that already plagues your land.
Free your mind and rise from the ashes of your insecurity
And follow me to this land of purity.
Let go of the judgment that has soiled and rotten
The innocence of your mind that has long been forgotten.
So take hold of my hand and allow me to guide you
To the land of your journey that is long overdue."
Awed by these visions I step forward once more,
 Closer to the guardian that will lead me through the door.
I take her hand and the smile returns to her gentle face,
And look around me one last time to say goodbye to this place.
She waves her hand and a doorway appears
The gentle light shining through it calming my fears.
We step through the door and as the light engulfs me
I take one last breath and smile
Ready to start my new journey. 
"He who does not know can know from learning"
June 4, 2013
2:37 am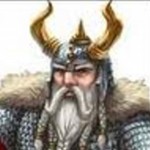 Points: 8509
Thanked 153 times
This has a great fantasy feel. Which is one of my favorites. The setting and flow is well done too.
The following users say thank you to Forgewright for this useful post:
Aj-anba
I am a man with one distinguishing manner. I view life as a nonstop roll by circus. Whatever my senses signal to my brain, it is received as humor.
June 5, 2013
9:53 pm
Points: 5108
Thanked 126 times
I love that this is almost like a story in a poem. The descriptions and flow of this piece are beautiful and add to the enchantment of this poem. This is a great write!
The following users say thank you to SerenaLantha for this useful post:
Aj-anba
My identity can be found in my writing
Most Users Online: 144
Currently Online: meaganhp2
13 Guest(s)
Currently Browsing this Page:
1 Guest(s)
Member Stats:
Guest Posters: 8
Members: 10750
Moderators: 7
Admins: 1
Writing Stats:
Groups: 5
Forums: 53
Topics: 3838
Posts: 13712