A
A
A
June 1, 2013
1:16 am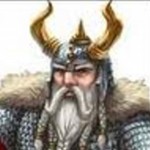 Points: 8324
Thanked 153 times
Dang it. I thought @tlhopkinson said "provocative" in the first line of her last post. Certainly changed the tone of her post!
What's up with all the comedians? I'll have to step it up a notch.
Forgewright
I am a man with one distinguishing manner. I view life as a nonstop roll by circus. Whatever my senses signal to my brain, it is received as humor.
June 1, 2013
1:22 am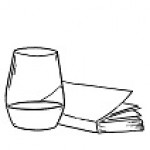 Points: 11892
Thanked 228 times
June 1, 2013
3:50 am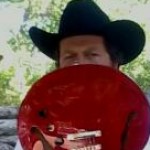 Points: 1178
Thanked 10 times
why thank you all im can see by your interaction your all not to be trusted... lol just kidding . this is a really ecsiting time for me and my writing any and all help sugjestion advice praise or critisisum will be soaked up like a sponge only wish there was a full on lounge to real time chat. I had a brain storm on how to get published my idea was to find out where a lit agent did there education and find a young up in comer and sell them on one of my stories while he or she was in school and negotiate a deal but as I found out there isn't a school that trains them so brian storm was a brain fart lol but it did get me looking round think I found a place to submit . I just don't want those dam people calling me giwn trying to get me to give tyhem money so I can self publish pain in the sses last one I talked to I switched it and was trying to sell her on personally funding me from her own bank wccount shut her up biut it showed me that they cant be into anything but making money if it was me id at least read before I said no. I KNOW THAT REJECTION IS PART OF THE GAME SO IM GIONG TO TRY AND PUT SOME EFFORT OUT THERE WHILE MY MOMENTUME IS STRONG ANY HELP FROM ANY ONE OR ADVICE WOULD BE CONCIDERED A PERSONAL FAVOR .. AND DONT EVER GO AGIANST THE FAMILY FREDO YOU BROKE MY HEART LOL
Most Users Online: 144
Currently Online:
12 Guest(s)
Currently Browsing this Page:
1 Guest(s)
Member Stats:
Guest Posters: 8
Members: 4902
Moderators: 7
Admins: 1
Writing Stats:
Groups: 5
Forums: 53
Topics: 3507
Posts: 13372