A
A
A
April 18, 2012
10:47 am
Points: 4297
Thanked 20 times
A poem is a message,
a poet is a man writing this,
a poetess is a woman writing it fully,
and poetry is when a poet writes.
The poem's message is from the soul,
talking about joy and pain,
madness and sanity,
it's a window to the feelings.
A poet writes strong and quick,
he can write soft words,
words he would never say,
but when he writes somehow means.
A poetess writes swift and soft,
sometimes with rage and jealously,
saying words she's never dare say,
words always hidden in her chest.
Poetry is the rage and joy,
it's the health and sickness,
it's all,
and then it's nothing.
Poetry writes sometimes simple,
and sometimes hard to understand,
sometimes very short,
and sometimes long.
Poetry is a poem's creator,
a poet's making,
a poetess' writing,
poetry is used to explain all.
Poetry is my universe,
as well as my escape,
it's my hope and my light,
for it is poetry I write.
I'm breaking constantly, continuously and always, it's just that nobody sees it - but I'm fine with that, as long as there's something to fix me, too. ~ Me
April 18, 2012
3:49 pm
Points: 1661
Thanked 0 times
I want to tease you about the first stanza..."a poet is a man writing this....a poetess is a woman writing it fully..." sounds like women are much better at this than men! lol
I know that poetry is, or can be, a very emotional experience of expression, and women seem to be better able to channel those feelings in ways that are truly beautiful, but please don't count us men out of the running! haha.
Okay, just kidding.
I think that you do poetess around the world proud. Well written and enjoyable.
Diesel
April 20, 2012
12:11 am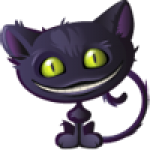 Points: 8743
Thanked 41 times
Sadly (because im a guy) I still have to agree with Night Sky's statement, in my experiences women are able to fully express themselves more than men emotionally. Though, that's not to say that's a concrete rule, there are exceptions :) I really like the two stanza's that show how through poetry poets and poetesses are able to express/release sides of themselves they may not show in life; men a soft side, and woman a raging side. 
Perfection; my greatest strength and weakness.
April 20, 2012
2:06 pm
Points: 1649
Thanked 3 times
 This is a great poem...I love hearing a poem about poetry. And I do agree that woman can be more expressive but I also believe that a man has the same emotions and expressions that a woman has but because of the world we live in....some men fear to share their true feelings...thats why I have deep respect for all poet men, they put their pride aside and share whats truely in their heart
Man is born to live, not to prepare for life. - Boris Pasternak
Most Users Online: 144
Currently Online:
11 Guest(s)
Currently Browsing this Page:
1 Guest(s)
Member Stats:
Guest Posters: 8
Members: 5469
Moderators: 7
Admins: 1
Writing Stats:
Groups: 5
Forums: 53
Topics: 3513
Posts: 13379