A
A
A
February 6, 2014
5:32 pm
Points: 1316
Thanked 0 times
CHILDHOOD VIGNETTES – PART 1 (The Early Years)
My father always maintained that my birth on January 16, 1928 heralded the beginning of the Great Depression, which started its slide later that year, and became full blown in 1929. Who Knew! To this day, I'm not sure whether he was stating a fact, or placing the blame!
For the next few years, times were hard in this Country and elsewhere. Families tried desperately to survive. We were one of the lucky ones… we had a home to call our own. My dad was a Detective Sergeant and I was so proud of him! He received many citations because of his bravery. In the 1920's, Jersey City… where we lived… was plagued by the "Tong Wars" between the various Chinese immigrants who settled there because of its proximity to New York City just across the river. I still have the scrapbook my mother kept, detailing his exploits.
My maternal grandfather was the Police Commissioner of the Jersey City Police force at the turn of the Century, and was considered extremely liberal for the times. Although he was a staunch Catholic and a religious man, he was denounced from the pulpit of  both the Catholic and  Protestant churches, for advocating the theatre and baseball games on Sunday! This fact draws howls of laughter from my children…and in turn…my grandson, each time they read the newspaper clippings my grandmother had pasted in his album.
My mother was a Funeral Director, one of the first women in New Jersey to hold that title back then. She inherited the business from her father…the aforementioned Police Commissioner. (Years later, when I became a soloist, the joke about town was that my father shot them, my mother buried them and I sang at the funeral.) She was such a jolly, friendly person, that we thought of entering her as a guest on "What's My Line", a popular TV show in the 1950's, whereby a panel had to guess the mystery guest's occupation. Because of her personality, we felt they would never be able to guess it. However, my mother declined the invitation, feeling it would not be professionally correct.
Many a morning, when in high school, I used to hitch a ride to school in the hearse wearing a flower in my hair, plucked from the latest wake. Death, as far as I was concerned, was not being allowed to play the radio for fear it would disturb the grieving relatives. For many years, funerals were conducted at home with a somber funeral crepe hung on the deceased front door, and the family would sit with the body all through the night. But in the late thirties, as funeral homes expanded, they were held there instead. Since we lived upstairs, my sister and I considered it a major inconvenience!
Some of the streets still had cobblestones, and in my grandmother's neighborhood, twice a week, horse drawn wagons, the clip clop of their hooves sounding on the pavement, would draw housewives into the street to shop for fresh vegetables and fruit. I can still hear the cackling, sometimes strident voices of the elderly Italian women, drab scarves covering their graying hair, haggling with the produce man to give them a better price. However, it was the sight and sounds of the women, each claiming they had seen it first, struggling to snatch the last choice tomatoes or peaches, that are indelibly stamped in my brain.
In the area where my parents lived, produce was sold outside of the store in the open air, similar to the farmers markets we see today.
I vividly remember, as a small child, going to the corner store to buy a quart of milk. I carried a small, empty aluminum quart sized bucket with a lid, and handed it to the proprietor. He in turn, dipped a large ladle into a huge milk can holding untold gallons of the pristine white liquid, and transferred it to my smaller one, admonishing me...sternly...not to spill it on the way home! If I wanted a pound of butter or cheese, he would turn to an array of large open barrels behind him and proceed to carve chunks of the stuff and weigh it on his big cumbersome scales, gradually whittling down or adding to it, until he arrived at the correct weight.
While waiting for my order to be filled, I wandered over to the candy counter to pick out my reward for running the errand. An enormous glass case held an infinite variety of penny candy in all its splendor… too much for a small child to consider lightly. This required serious consideration. With a whole nickel at my disposal, I required a large bang for my buck. Should I choose the brightly colored Jaw Breakers that I had to hide from my parents, or would it be the rich, chocolate covered peanuts and raisins I so dearly loved, that would last me as far as the front door? No… this decision called for the utmost strategy. Finally, in desperation, the proprietors wife, who stood guard over her domain like a wolf guarding its young, slipped a variety of each into a tiny white bag (adding an extra piece for good measure,) and collected my nickel from my sweaty little hands. I skipped deliriously out the front door, only to be called back by the proprietor...I had forgotten my milk!
As a small child, I fondly remember penny candy. Ice Cream was just a nickel. I can still taste the sugar cone...chocolate on the bottom and creamy vanilla on top...melting down to my shoes on a hot summer day. I well remember the siren sound of the Pied Piper...namely the Good Humor man...making his rounds in the neighborhood after dinner...the tinkling bells summoning all the children to worship at his shrine..
My brother, sister and I (I was the youngest in the family) attended Catholic School administered by the Dominican Nuns. To a small child, they were very intimidating, with their black and white starched habits covering everything but their faces! My paternal grandmother lived just down the street from St. Aedan's school and church. As it was an excellent school and because my mother would be called out at various times of the day and night, my parents decided to send us,… one by one… to live with my grandmother during the week and we went home on weekends, until we were a little older. In the late thirties, nannies were typically available only to very wealthy families.
Assisted living or nursing homes were not available at that time....aging family members were taken care of by their children or siblings…there was always someone they could turn to for help with their children. My Italian grandmother didn't speak a word of English, so we all learned to speak Italian at a very early age. My aunt Grace and two of my uncles, who also lived with us before the war, kept a wary eye on us to keep us out of trouble. My poor grandmother didn't stand a chance. When she saw my brother reading comic books instead of homework, he blithely informed her he was working on a school project!
My brother John, was always currying favor with Sr. Mildred (who only liked the boys) until one day, after his bringing flowers to her from time to time… supposedly out of his allowance… she looked out of her window which faced the cemetery behind the church next door, and spotted my brother nonchalantly picking flowers from the graves, freshly placed there by grieving relatives. Not only did he receive a paddling from Sr. Mildred, but an extra measure from my grandmother! 
One particular memory I have of Sr. Mildred, was when she punished me for chewing gum in class. She placed it on my nose and had me sit that way for the rest of the day! Ah yes… the good ole days!
I can remember sitting in front of the radio when I was still in grammar school (decades before we ever heard of a TV) My brother… who was baby sitting on Friday nights… made my sister and I listen to the Witches Tale, which frightened us to death!
Loved Inner Sanctum, which always started with the announcer intoning..."Who knows what evil lurks in the hearts of men...only the Phantom knows!"....followed by a chilling laugh!  And we'd howl with laughter at Fibber McGee & Molly's overloaded closets each time he opened them and was buried beneath the tumbling objects.
 The boys played stick ball in the middle of the street, stopping to let an occasional car go by, and on warm summer nights, we played Red Light, Simon Says, Jacks, Hide and Seek and roller skated up and down the block. I can still feel the rough pavement under my feet as we played tag on the heavy, cumbersome steel skates, which were fastened with a key, and tightened until we felt they were securely attached to our feet. A far cry from the sleek two roller balls of today! We did this under the watchful eyes of our mothers and grandmothers, who sat chatting with each other outside of their houses, until the street lights came on…the signal for them to call us home and to bed.
As for my sister Lucille, we had a normal sibling relationship… we barely tolerated each other. She and my brother were born eighteen months apart and routinely ignored me! Looking back...it's a wonder she spoke to me at all. Not only was I the "baby" of the family, I also received "special attention" from the nuns in grammar school, with the exception of the aforementioned Sr. Mildred, because it was discovered at an early age that "The Lord had gifted me with a beautiful voice." (Their words, not mine!) Sr. Annette, the music teacher, made it her mission in life, to develop it to is fullest potential and guide me to a career in music.
My particular nemesis at that time…and I clearly remember him in detail…was a boy in the next grade who repeatedly mocked me when he saw me in the halls, by mimicking my high soprano voice and laughing hysterically! Much to my surprise and disbelief…we were married twelve  years later!
My poor older sister was...and rightly so...annoyed that she had to contend with people constantly asking her "Are you the girl that sings?" or "Aren't you proud of your little sister?" Looking back on it, I'm surprised she spoke to me at all!!
Recently, with complete affection, I gave her a bookmark inscribed:
Now I lay me down to sleep
I pray the Lord my soul to keep
But if I die before I wake
And stand before the pearly gate
I hope the Lord the King of Kings
Won't ask me if I'm the girl who sings!
It's funny, the little pieces of minutiae that pop into your consciousness when you least expect it. These were the early grammar school days. Carefree days before World War Two changed all of our lives forever. But that's another story, for another time!
Copyright©2013 Beatrice Boyle
(All rights reserved)
February 6, 2014
5:36 pm
Points: 4243
Thanked 105 times
The following users say thank you to craigb12 for this useful post:
Grandma Bea
February 8, 2014
10:17 am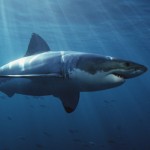 Points: 7782
Thanked 179 times
I love reading reflections like this. It's nice to hear of a time unknown when things were much different than the era we grew up in. A house fire in 2007 claimed most of our family memorabilia and all I have now are memories from when my son was young. I also lost pretty much everything I had from my youth as well. But nothing can erase the memories. (cept Alzheimer's) Lol.......
The first home my wife and I built in MD we bought cobblestones and had the drive done in them. There was a warehouse in Baltimore full of them. Someone had a contract to remove them from the streets in Philadelphia and parts of NJ. and had filled an entire warehouse and stock yard with them. I could not get a detailed history on them as the original owner had long since died and the fellow that bought the warehouse wanted them gone. The only way to identify their origin was the markings on the pallets. They were labeled Phil. and NJ. They were shiny and well worn on the surface side and made a beautiful drive way.
This was a great story.........
FYI @Grandma Bea I don't think it's necessary to place a copyright with your work. I believe you are protect under Thoughtsinc's copyright.
Semper Fi
The following users say thank you to Killerelite for this useful post:
Grandma Bea
Those individuals who deem themselves perfect barely scratch an elbow in their fall from grace. Wm Steele
Most Users Online: 144
Currently Online:
20 Guest(s)
Currently Browsing this Page:
1 Guest(s)
Member Stats:
Guest Posters: 8
Members: 4902
Moderators: 7
Admins: 1
Writing Stats:
Groups: 5
Forums: 53
Topics: 3507
Posts: 13372