A
A
A
October 4, 2012
4:08 pm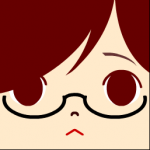 Points: 1686
Thanked 5 times
Note: this is both a memoir mixed with 2nd-person PoV and a nice fiction setting. Also, this was written when I was recovering from severe weight-loss due to unknown reasons, so as you can sort of guess just from the way it is written I was very fatigued and fit that in with my own little persona. But, I digress. So, now then, I hope you enjoy it.
----------------------------------------------------------------------

A girl, presumably tall and well, familiar, leans on a tree reading a novel of which the title is unseen, for her hand is in the way. She tucks some hair, golden and straight, behind an ear- light glinting off of an earring shaped as a cross -and looks up for a moment as you draw nearer. She looks your way and stands straight, snapping the book closed with an audible clap of old, vintage paging. The girl smiles and meets you halfway between the tree and where you stood moments ago, then speaks.
"You're late." Late, you wonder? Late for what?
"Well, no matter, you're here. So, you have read the title of this piece, correct?" You nod, "Great! Now, this is exactly what the title says; a little background as to how I got into writing and drawing as I do today." With that she began walking away down the cleanly-paved pathway beneath the shade of trees- light glinting through and casting strange little slivers of gold all around.
She looks back and pouts slightly. "Well, hurry up!" You jog to catch up and you both carry on- having to walk a bit fast/slow to keep up with her medium-ish strides on long legs.
Let's get remembering!
She leads you to a sign, posted to a trunk of a young, growing cherry blossom tree. The sign reads in neatly-carved letters: Kugyay. She begins to speak.
"It all started with an incredibly old role-play site based off of a series I loved to read, Warriors. This took place about five years ago." Little cats began to form around the tree- each little group surrounded by something different and separated by a border.
"The website was based all around the series, only you could pick your own character and clan, or to be a rouge or a loner. So basically, either you were in a group or on your own. No one really helped you here and people really piss you off with their "superiority" over you. You get killed and you get killed a whole-fucking-lot, so make a crap load of characters if you have to. People are annoying as hell here and I'm sure glad I left." She huffs angrily, her bangs fluttering off of her forehead for a moment- long enough for you to catch a glimpse of dark brown eyes, glaring at the cats etched onto the trunk's surface.
"No matter," she said with a sigh, "that part isn't all that important because I did nothing special here. I made cats, they died. I never progressed in anything but getting an addiction to role-play."
She walks on, and you see the tree whither until it's just a pile of ash, as though it were lit on fire without any flames burning. You realize you're falling behind and once again jog to catch up.
"Keep up," she murmurs quietly: you need to strain to hear her speak, "we have a ways to go and I can't have you falling behind." You just nod and the two of you continue forward down the path.
When you glance back again, only for a moment, you see the path and everything around it turning blue, as though night were falling and the sky cast a shadow of its colour on the earth where you once stood.
You approach another tree, still bathed in sunlight. This also has a board posted to it, with something new etched onto the surface. Wolf Kugyay. The girl stops in front of it, and you catch yourself before you run right into her. What the hell, you think, does she think she's doing?! Stopping like that all of a sudden! You stop your thought process when she speaks again in a now slightly more monotone voice.
"This was the second stage in my development. For the next year after being into the cats for about one and a half, I came here. I didn't do much and I don't remember anything good happening." Wolfs were carved into the bark of the old oak, all together as one. "People pissed me off here, too," you hear before the girl turns and leaves once more, letting the oak fade as well- only now it left you with a chill as it fell to a pile of snow and was blown away in a cold breeze.
You rush to catch back up with her and see that her skin has become paler than its slightly-tanned glow it had before. Her hair is matte and flat and her expression is dull and sadness is in her eyes. Her gait has slowed immensely.
The next tree you stop at is at full height, a bonsai that is taller than the both of you combined. Here there is no sign but instead a shrine-entrance stone beside the tree like a grave. In the smooth, ashen surface is made one more name. Neko Kugyay.
She leans into the tree, catching you by surprise at how frail and weak she now looks, and how empty she sounds as she speaks.
"This is the peak of my experience, where most of my characters began to develop." An empty grin that looks like she's making the effort to just tilt the corners of her mouth upward.
"Here is where I learned to write, to fight, and where I met many friends and lost many as well. My partners here came and went as we separated in experience. I was addicted to the computer at this time and I was growing unhealthy from the way I would stay cooped at the computer constantly typing away." A pause and an effort-filled sigh. You see her legs prepare to collapse and ease her down to the grass below the tree. Many characters of all species imaginable fill the winding and twisting body of the bonsai, filling its branches and even each individual leaf, all one but at the same time so different from one another.
"We were families, all the same but all enemies as well. Here you could trust no one but believe everyone. For me, even enemies became friends if I was lucky. If I wasn't, I left them alone. Here I learned to write correctly, I learned to defend others before myself, and I learned to keep my mouth shut. No matter what, people here will piss you off. No matter whom you think you are. They will piss you off, pick a fight, and most of the time they'll just keep coming back for more. Just ignore them and continue on . . . Anyways. Here I met quite a few really good friends (one knows who she is)." The girl looks faint now; you wonder if she should continue on. She does anyways.
"I stayed here for the next two years. It was a nice time to see how everything went on and developed into a sanctuary. I couldn't drag myself away and I grew even worse in health- physically and socially. Mentally as well. Cyber-bullying affected my writing, and brought out the depression in me a bit further. But that's another story. So now; here I stayed for a while, made some friends, lost some friends, exchanged numbers and so on. My minor role-play sites are also another story." You just realized that the two of you were sitting on the grass, you just listening and her just talking. The night didn't reach you and the day never left. The tree never died.
"But even all good things come to an end . . . When I started junior high I dropped everything. I separated myself from the computer and brought myself back into the real world." Here you felt her lean on your shoulder and shove herself up. You stumbled slightly but rose beside her. She stroked her fingers on the bark once more. . .and then she turned and mumbled what incoherently sounded like "Come on." you resumed walking beside her, a hand gently on her back to help keep her walking and steady. As you walked on you realized you didn't see the tree die- but when you looked back you couldn't see it anymore. The night was too strong . . .
Finally you stopped back where you began- her book laying on the ground and the grass looking more comfortable than you would ever imagine. Apparently the girl thought so, too, for she just collapsed onto the warm surface and curled onto her side. Suddenly, resting didn't seem like such a bad idea after all of this.
You sat down beside her, leaning your back against the tree and laying a hand onto the gold-brown hair of the girl. She looked like she had when you first found her again- healthy, stoic, and peaceful. And she murmured something before your eyes completely shut:
"Thank you for letting me remember . . . It's been so long . . ."
Then the two of you fell asleep as a name fluttered on your tongue, one you realized was the girl's without even being told.
Erin . . .
Someday, I like to think. . .
October 5, 2012
1:53 am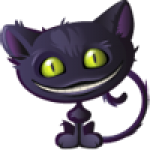 Points: 8897
Thanked 41 times
I'm like the white rabbit from Alice and Wonderland tonight "I'm late. I'm late!"

but I had to tell you that this story is GREAT! It has a bunch of exceptional traits, and I love how you engaged the reader and got them directly involved in the story, you made me feel as if I were there, that tied into the role-play very well. You're talented

btw, I liked the drop cap at the beginning, rarely ever see that anymore.
Perfection; my greatest strength and weakness.
October 5, 2012
4:08 pm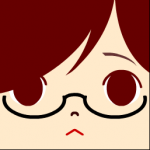 Points: 1686
Thanked 5 times
uniquelylost said
I'm like the white rabbit from Alice and Wonderland tonight "I'm late. I'm late!" but I had to tell you that this story is GREAT! It has a bunch of exceptional traits, and I love how you engaged the reader and got them directly involved in the story, you made me feel as if I were there, that tied into the role-play very well. You're talented

btw, I liked the drop cap at the beginning, rarely ever see that anymore.
asdfghjkl; Thank you ; u ; It's rare that I ever use second person POV but I wanted it to be interesting and not just some sort of essay people will read and get bored of in the first few sentences.
Someday, I like to think. . .
Most Users Online: 144
Currently Online: simag
10 Guest(s)
Currently Browsing this Page:
1 Guest(s)
Member Stats:
Guest Posters: 8
Members: 10795
Moderators: 7
Admins: 1
Writing Stats:
Groups: 5
Forums: 53
Topics: 3842
Posts: 13716