A
A
A
February 24, 2014
9:27 pm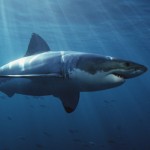 Points: 7771
Thanked 179 times
         Okay so when you're nine things don't always go according to plan. Specifically what I'm talking about is unintentionally making my father sick with what was an intended science project.
I forget the particulars of the project itself, but I believe I chose to speak about the breakdown of a hard boiled egg that had not been refrigerated. Getting the assignment on a Monday meant that I had to take my chosen egg in on Friday and talk about it after cracking and peeling it. I couldn't wait to gross everyone out. I fully wished to make everyone in the classroom hurl when I peeled my egg. I had heard my mother speak about how rancid they got when not kept refrigerated. So my egg having sat for five days would surely gas everyone as if they were breathing a fart from a giant. Just rename the classroom Nagasaki!
           Mom was helpful with my project. Claiming it would give her an excuse to make pickled eggs. Yuk! I hated them when they soaked in the red pickly juice. The change in color was very unsettling to me somehow and even if they tasted like a Whopper I would've spat them out. So mom boiled a couple dozen eggs and gave me one. I immediately put it in my pocket to protect it. Every where I went my egg went too. It worked out fine until Thursday evening. My egg was unscathed and I would be a diabolical genius in class the next day. Unbeknownst to me, one of my sister's found out about my project and swapped my egg for a fresh one. And a foul to her was my grandmother seeing her with it. She didn't want to admit to stealing it from me, so she faked like she was sneaking it to her room to eat. We weren't allowed to eat in our bedrooms and my grandmother took the egg from her, peeled it and plopped it in with mom's pickled batch.
          The logistics couldn't have worked out worse for all involved had it been planned. I looked like a total dillhole Friday when I slapped my egg on a desk and it exploded. Snotty spew and yolk running off my hand and everyone laughed. I was furious! They were all supposed to be clutching their throats gagging and instead they were laughing. My father got to the bottom of it real quick. It didn't take much for my sister to fess up to swapping my egg for a fresh one. And dad dealt with her in a swift manner making all worth while to me. The fly in the ointment was my original hard boiled egg. Everyone had forgotten about it! Until Sunday that is.
         Sunday rolled around and we had a family get together early afternoon. It was the end of May and it had been unseasonably hot. Aunts and uncles showed up. I had my cousins to play with. Dad was working on a grill full of meat with a beer in his hand while mom, my grans and my aunts got everything else ready. It was the perfect day for a cookout and I no more gave a thought to that jar of pickled eggs sitting on the picnic table than I had thoughts of it snowing. But there was molecular juggernaut in that jar. My egg! The egg that I'd toted around in my pocket for four days was lurking somewhere in that jar. Innocently camouflaged by it's outward appearance and ability to look like the rest. But an internal disaster just waiting to attack the bowel and stomach of some poor unsuspecting picnicker. Most of the adults that were there ate pickled eggs. I don't think any of us kids did and by the process of celibacy from pickled eggs we were safe. Only those that dared plunge a fork into that jar ran the risk or dealing with the internal subterfuge that was to overtake someone that day.
          It wasn't long before the demon egg manifested itself to the crowd. Midway through the meal, my father jumped up and ran as if he were being rained on by acid. We were all shocked as hell at his behavior and my mom nearly fainted when he began projectile vomiting. It took awhile for the dust to settle and everyone was concerned for dad. My sister and I traded looks. Hers was severe and pleading. Mine was one of a question. I was innocent after all. A victim of circumstance no less. And I knew in my heart that I would bear none of the brunt of any punishment as such. The true victim was my poor father. He was on his knees upchucking for quite some time. Ruined the picnic. Everyone just kind of excused themselves and left. Maybe thinking that dad had something contagious. Just a shot of food poisoning and if anyone had asked, I probably could have straightened things out and saved the day. But I had learned not to volunteer information to adults just to be a know it all. Gives em a reason to spank your ass. And though I was fairly sure I was exempt from any corporal punishment, why risk it on such a nice day?
Those individuals who deem themselves perfect barely scratch an elbow in their fall from grace. Wm Steele
March 7, 2014
10:07 pm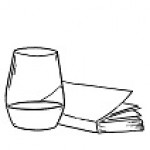 Points: 11880
Thanked 228 times
Most Users Online: 144
Currently Online:
13 Guest(s)
Currently Browsing this Page:
1 Guest(s)
Member Stats:
Guest Posters: 8
Members: 4802
Moderators: 7
Admins: 1
Writing Stats:
Groups: 5
Forums: 53
Topics: 3507
Posts: 13372