A
A
A
March 21, 2013
12:37 am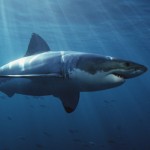 Points: 7978
Thanked 179 times
        My son has always been a source for amusement. As a small child he had such a fresh and honest way of looking at things. At the world around him. I try and remember this when I look at him now. Going down memory lane is always fun, but in my son's case sometimes it's a trip that called for one to wear a helmet. One particular event comes to mind as just got off the phone with my brother and we talked of my son.
       A trip to the store on a Saturday morning early summer, (I remember it to be summer because we wore shorts). My wife had a summer cold and my then four year old son wanted to do something to make her feel better. Off to the market to gather the makings for home made chicken soup we went. When he was four, my kid had to absolutely know everything about everything. Which often made for festive conversation. Coupled with the fact that he'd converse with anyone made him a wandering, land locked Jacques Cousteau of sorts. Most people thought his jovial and friendly demeanor to be cute. One large lady in the check out line did not.
      We did our shopping and got in line. Waiting with our basket as a full shopping cart were emptied on the conveyer in front of us. My son's usual, "Hey look at this Dad!" while showing me candy was cut short. He had been talking and facing forward to look at something that had caught his eye, when he turned abruptly with a wrinkled face and loudly exclaimed,"Daddy that fat lady farted!"  Man down! My head started spinning as if I'd just sucked down a bottle of Patron. He was then looking up at me pointing behind him at the now glaring woman. "She farted Dad, I heard it and it stinks! She din't say scuse me neither Dad like you're sposed to."  Well I guess in his defense, he were at just the right height to bear the brunt of both sound and smell of her released gas. And the whole world had to get a play by play.
      I think time stops briefly in situations like this. Yep, it has to. Otherwise it would have ended right there after his last declaration of the woman's flatulence. But it did not end there. Not because the check out girl was slow and was herself at that point in tears laughing. Nor did it not end because everyone around who had heard my son was also laughing. Or even because the woman herself was glaring at me with lazer like eyes wishing my existence to cease just then. Nope, it would not end because my correct and precocious child had decided that he would in fact have an apology offered his way for the smelly offense committed against him.
    He was now tugging at my shorts excitedly to drive home his further litigation. "She was supposed to say excuse me. Right Dad?"
"Shh Pal,That's not pol........" I got cut off. More litigation from my kid.
"But Dad! You AND Mom always say to apologize and say excuse me! And she didn't Dad, she just farted." I admired his persistence and the large woman with the wind was not even bothering to tend her groceries. She remained glaring at me. Well, I'm a big believer in the 'if you can't beat em' cliche. So I looked at the woman and for the sake of my kid who was wound up like a top over the ordeal, said," You really should just excuse yourself Mam."
At that moment I was waiting on David Letterman to introduce me. Did I just off the Pope or sumthin? The large gal just turned and left. I mean left her stuff right there and got gone. If I had not witnessed it I never would believe a human would act like that. Well I guess that's what happens when a four year old legal eagle pins you to the cross over a fart?  My money would of been me leaving that store wearing something gooey that rode on that check out conveyor. "Hey Dad, can I have some of this new gum?" Fart forgotten and obviously satisfied with the outcome of the situation, my kid had moved on.
Those individuals who deem themselves perfect barely scratch an elbow in their fall from grace. Wm Steele
April 29, 2013
2:34 pm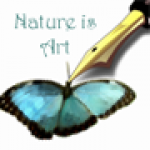 Points: 1867
Thanked 5 times
May 5, 2013
3:38 am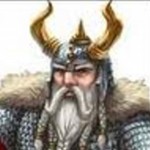 Points: 8520
Thanked 153 times
Kids and their brutal honesty. That's why mommies don't ask young kids if their shorts make their butts look too big. Moms know better. Always ask the husband for that loving lie.Oh, and honey I love it when you don't wear make up! Well that one is true.
Forgewright
I am a man with one distinguishing manner. I view life as a nonstop roll by circus. Whatever my senses signal to my brain, it is received as humor.
May 9, 2013
2:40 am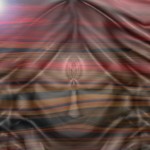 Points: 5355
Thanked 115 times
Most Users Online: 144
Currently Online:
15 Guest(s)
Currently Browsing this Page:
1 Guest(s)
Member Stats:
Guest Posters: 8
Members: 11231
Moderators: 7
Admins: 1
Writing Stats:
Groups: 5
Forums: 53
Topics: 3889
Posts: 13765