A
A
A
December 20, 2013
8:25 pm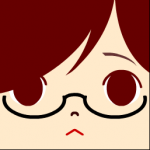 Points: 1686
Thanked 5 times
You held my very existence within calloused fingers
And palms roughened from both playing stringed instruments
And catching yourself as you tripped over life's speed bumps.
I wasn't broken, in the beginning.
Just cracked.
Fragile.
Glued together and delicate, but not quite ruined.
You were gentle with my being and you cared
But I began to grow dark with age
My fingers grew slender from typing away my mind
And my limbs grew lined and dotted with scars
That were either intentional or accidental, I stopped keeping track at one point.
Eventually, it chased you away
And despite you staying, you weren't quite there with me
As the cracks grew more prominent and my mind grew heavy with beautiful thoughts
Of falling from your hands and crashing down into the icy dark of life's ruthless grasp.
Of shattering upon impact and leaving everything behind.
You put me back on the shelf from which you found me,
Damaged and too close to the edge and left to collect dust.
Not that I minded; it was nice to watch you move on, gather new things, new people
New interests that didn't involve me and new friends that were better than I ever was.
I was content with watching you move on from my non-repairable self.
You were always better off without me, and so I've left you be at last
Free from your restraints and welcome to travel everywhere you haven't been,
Meet people you've never dreamed of meeting,
Visiting places and finding things you've never seen before.
I can't guarantee that I'll be fine here, teetering on the edge right where I was left so long ago.
But I can assure you that things will be better now.
I will try to find my chipped bits and glue them back into place,
Just like you used to.
Just recently ended my first relationship for many reasons, of which lasted four years, and I'm still pretty messed up over everything.
Someday, I like to think. . .
December 20, 2013
8:49 pm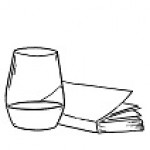 Points: 12077
Thanked 228 times
I really love the contemplation in this piece and it sounds to me like you are on your way and know where you want to go on a personal level. I particularly liked the lines:
You put me back on the shelf from which you found me,

Damaged and too close to the edge...
Thanks for sharing!
Wine is bottled poetry. ~ Robert Louis Stevenson
December 21, 2013
10:24 am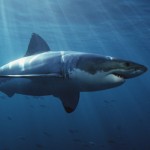 Points: 7968
Thanked 179 times
Bravo Ritski.............. Well written expression of pain and healing.......... Feelings are among the hardest topics to pen and often too enigmatic to understand............... if this poem mirrors your true feelings, you are on your way to being over the pain that's been handed to you....
Those individuals who deem themselves perfect barely scratch an elbow in their fall from grace. Wm Steele
December 25, 2013
7:08 pm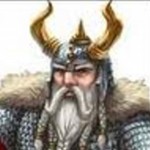 Points: 8510
Thanked 153 times
December 27, 2013
10:31 am
Points: 5109
Thanked 126 times
Most Users Online: 144
Currently Online:
9 Guest(s)
Currently Browsing this Page:
1 Guest(s)
Member Stats:
Guest Posters: 8
Members: 10794
Moderators: 7
Admins: 1
Writing Stats:
Groups: 5
Forums: 53
Topics: 3842
Posts: 13716