A
A
A
Infinity (Not quite sure where else this would belong, not quite poetry but also not quite anything else)
April 23, 2014
8:59 pm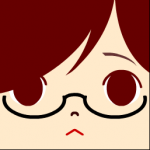 Points: 1655
Thanked 5 times
We can create universes.
Infinity flows through our veins and only when we dig deep enough in the crevices of our very existence do we find the stars, nebulae, planets roaming within the particles that make up our DNA. These homes, these stories, they are a part of us. Every cell in our bodies can contain so many other worlds, so many other us's that we don't know about and that they don't know about and that's incredible, so very incredible.
Some days, however, a bit of this world may find its way into our life. We feel the sudden urge to create, to release the energy that's been pumped into our veins and itches itches itches to find a way out. It crawls its way into our brains and the nerves find it's too much, too much, so it sends it back and it courses along our life streams and down to our arms or our legs and further to our wrists and ankles our hands and our feet our fingertips and our toes where we can't hold it in, our fingers start to tap or our legs begin to bounce and we need to create, need to release need to get it out get it out get it out-
And we unleash infinity into a story, a song, a dance, a picture. We let go of the few strands of everything that was given to us in that jolt of wow what on Earth was that and we find that we've released something so wondrously amazing into the world that will probably never know, never realize that we as a whole are the basis for something so much bigger than we could ever imagine.
Our passions, our creations in the form of written word or bodily movement or the stretching and contracting of vocal chords or the sounds of a taut bow on equally pulled strings or even the colors on a once blank canvas are all because of something, somewhere within our very beings that just happened to flare up and out of its universe and into our consciousness.
We, as a whole, are infinite.
Someday, I like to think. . .
Most Users Online: 144
Currently Online: kobe2017, gabrielaqe60
19 Guest(s)
Currently Browsing this Page:
1 Guest(s)
Member Stats:
Guest Posters: 8
Members: 9411
Moderators: 7
Admins: 1
Writing Stats:
Groups: 5
Forums: 53
Topics: 3698
Posts: 13570