A
A
A
September 20, 2014
9:37 pm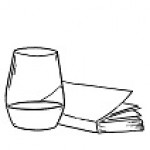 Points: 11892
Thanked 228 times
It is that Voice
Listen.
I am.
I never stopped being.
We pay a price for the moment
we are famous. Don't tell
me weird things, sarcastic
things, evil things.
Once, I wasn't blue.
It's as if someone is sticking a knife in
your voice. It is that voice
which did something.
I used to long—to want
to be whole, to be without void.
I end up finding more
life—the dramas, the comedies,
the success never won.
Nothing changes. The first week
after, then three weeks after,
life goes on. It does not make things
easier because I try, because I can
imagine to laugh, to lose time
with small talk.
But what is curious—just when
we all begin to talk and try
to understand—we are blind.
All I want is to be
a part of something
that overcomes vanity.
It's difficult.
I could have just imitated
uncomfortable. To be honest,
the thing about heaven
is that it doesn't have reincarnation.
Everybody, in a previous life, one day died.
Makes me skeptical about life.
Maybe.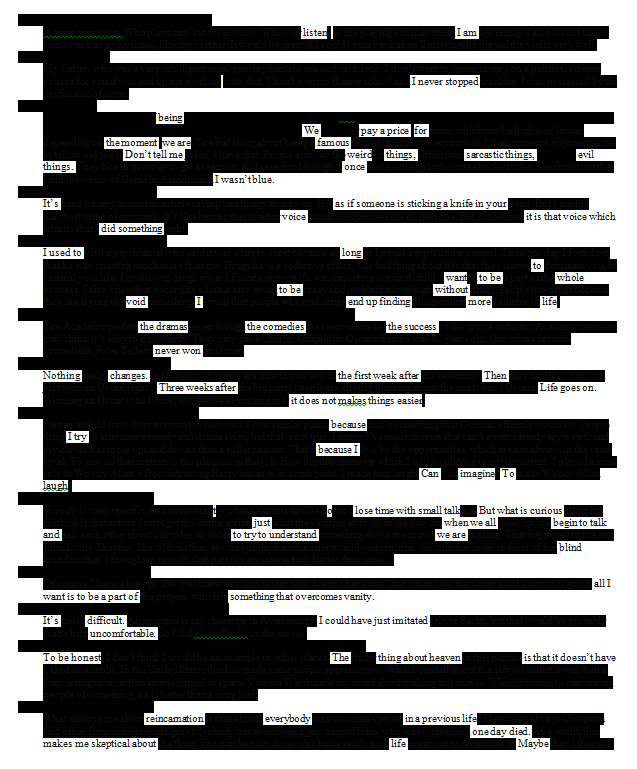 —An erasure poem found in an interview with Veja magazine's 1998 interview with Robin Williams. Quotes reprinted in Anderson Antunes article, "'Don't Tell Me Jokes.' Robin Williams' Revealing 1998 Interview" published by Forbes.com. 8/12/2014. Online. http://www.forbes.com/sites/andersonantunes/2014/08/12/dont-tell-me-jo.....interview/
Wine is bottled poetry. ~ Robert Louis Stevenson
Most Users Online: 144
Currently Online:
19 Guest(s)
Currently Browsing this Page:
1 Guest(s)
Member Stats:
Guest Posters: 8
Members: 4902
Moderators: 7
Admins: 1
Writing Stats:
Groups: 5
Forums: 53
Topics: 3507
Posts: 13372