A
A
A
January 18, 2012
9:15 pm
Points: 1481
Thanked 0 times
sometimes we wonder why certain things happen ....
most of them tend to be bad, do not think anyone will complain about something good ...
and it was there when I understood why...
things, good or bad, we always happen for some reason. with the good ones we believe that we have the world at our feet and that everything will be wonderful ... but the bad is completely the opposite ... we feel that the world is terrible and we are going to die, I know perfectly that feeling...
Then I began to think why I had so much bad luck this year ...
why I thought that I love some people, no matter what, and that people who really love me and I really love are still there in spite of everything ...
I realized also that relaionships do not last forever ... for more than one will want ...
your friends are going to be  forever, but, of course you have to take care of them and not betray them...
I made the mistake of seeing more important a bf than my best friends
That was the biggest stupidity that I could have done ...
but our friendship was stronger than everything and they forgive me ...
That is the value of a good friendship and how stupid we can be ...
This year I made many mistakes ... but who does not?
love is love even with all its complications never fails -Lune  
January 19, 2012
7:34 am
Points: 1765
Thanked 0 times
January 19, 2012
2:04 pm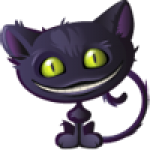 Points: 8881
Thanked 41 times
January 20, 2012
4:27 pm
Points: 1481
Thanked 0 times
January 20, 2012
4:28 pm
Points: 1481
Thanked 0 times
February 7, 2012
10:45 am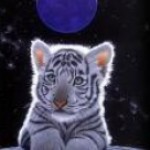 Points: 2388
Thanked 2 times
February 7, 2012
3:35 pm
Points: 4434
Thanked 20 times
February 17, 2012
4:18 pm
Points: 2094
Thanked 1 times
February 19, 2012
9:07 am
Points: 1441
Thanked 0 times
Most Users Online: 144
Currently Online:
15 Guest(s)
Currently Browsing this Page:
1 Guest(s)
Member Stats:
Guest Posters: 8
Members: 10154
Moderators: 7
Admins: 1
Writing Stats:
Groups: 5
Forums: 53
Topics: 3765
Posts: 13639