A
A
A
April 8, 2013
10:30 pm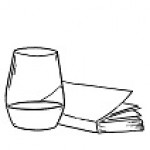 Points: 12074
Thanked 228 times
Jacuzzis are holy.
Garage door openers are holy.
Back-up cameras and recycle bins—all holy.
Putting the red flag up on the mailbox, waving at the elderly
getting my toes wet with dew—holy, holy, holy.
Keeping my eyelids open and trying to sleep like fish,
signing my name with less letters and more scribbles,
counting crows feet, counting yellow toenails,
counting haircuts, counting plucked whiskers,
counting constantly.
Bookshelves are holy.
Missing dust covers are holy,
magicians and black and white T.V. shows,
Penn Jillette theories and Andy Griffith justice,
Uncle Walt songs and Ginsberg poems—holy, holy, holy.
Drinking beer before noon, drinking liquor right after,
drinking it warm or on ice, with a friend or alone.
Waking up drunk, waking up sober,
waking up tired, waking up hungry,
waking—always holy.
Table wine is holy.
Candle sticks are holy,
dishwashers and cloth napkins,
the folk art cricket made from wire and a railroad nail,
rock salt from the salt flats in a salt cellar—holy, holy, holy.
Opening an empty cedar chest to still moths and crumbs,
staring at stretched cobwebs immersed in the sun,
swallowing nests, swallowing nectar,
swallowing  chimes, swallowing saliva,
swallows—always holy.
Self-portraits are holy.
Ceramic urns also are holy.
Tape recorders and keyboards,
drawing pads and gold-plated ball-point pens,
calligraphy and stipple—holy, holy, holy.
Unfolding a letter, unfolding a chair, unfolding
into downward dog, from child's pose, into corpse pose.
Picking apricots, picking green grapes,
picking out a husband, a shower curtain,
selection—always holy.
Twist-off caps, dresser drawers, remote controls,
carpeted stairs, revolving doors, product recalls,
keycodes, passwords,
restaurant reservations,
last-minute invitations,
cell phones, voice recognition,
land minds, and secrets—holy,
holy word, holy water, holy book, holy "not ever," holy
soap boxes, bathtubs, soap dishes—holy, holy,
drains and draining, empty.
Wine is bottled poetry. ~ Robert Louis Stevenson
April 10, 2013
11:30 pm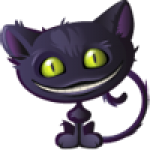 Points: 8894
Thanked 41 times
Indeed there are many holy things, especially jacuzzis! That was a great opening line who could disagree with that? This is really cooI. I especially enjoyed the structure, randomness, imagery, truth, and humor of this poem, it was fun read and had a great flow. I can tell you had fun writing this

.
I had a ton of favorite lines/parts but this part was amongst my favorites of favorites

"Waking up drunk, waking up sober,
waking up tired, waking up hungry,
waking—always holy."
Perfection; my greatest strength and weakness.
April 10, 2013
11:49 pm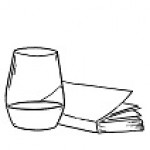 Points: 12074
Thanked 228 times
April 11, 2013
12:05 am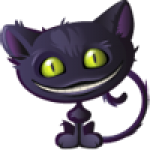 Points: 8894
Thanked 41 times
April 11, 2013
8:48 pm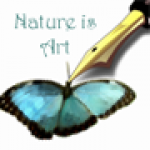 Points: 1854
Thanked 5 times
April 12, 2013
5:22 pm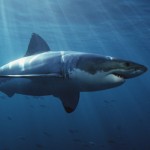 Points: 7965
Thanked 179 times
Outstanding TLhopkinson. Ever present in this poem is your signature crafty mindset. Your thoughts penned to paper are trickery with words at least. An architect of the word construction crew, you have the knack for taking simple words and crafting or molding them in most unique way.  That word worthy, wordsmith, craftiness has come shining through in this poem like heads on a brand new Harley. But fair warning crafty poet. I will read this and only this version of 'Footnote to a Footnote', and in that I have enjoyed it immensely dub thee a Bringer of Smiles with your wit.....................
Write on TLhopkinson..........write on.
Those individuals who deem themselves perfect barely scratch an elbow in their fall from grace. Wm Steele
April 12, 2013
8:28 pm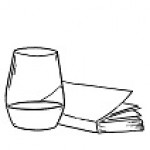 Points: 12074
Thanked 228 times
Most Users Online: 144
Currently Online:
16 Guest(s)
Currently Browsing this Page:
1 Guest(s)
Member Stats:
Guest Posters: 8
Members: 10666
Moderators: 7
Admins: 1
Writing Stats:
Groups: 5
Forums: 53
Topics: 3830
Posts: 13704