A
A
A
February 11, 2013
10:48 pm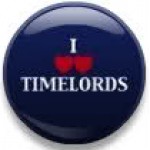 Points: 1492
Thanked 0 times
Hidden thoughts
Hidden feelings
Spinning, spinning
Round and round
Take a mask
Daybreak is dawning
Thrive in the shadows
Die in the light
Painted faces
Pointed toes
Spinning, spinning
Round and round
Keep your mask
noonday is calling
Thrive in the shadows
Die in the light
Fleeting wishes
Fleeing dreams
Spinning, spinning
Round and round
Leave your mask
Midnight is falling
Our lies thrive in the shadows
Die in the light
"We have doomed the Wolf not for what it is, but for what we have deliberately and mistakenly perceived it to be..the mythologized epitome of a savage, ruthless killer..which is, in reality no more than a reflexed images of ourself."
February 14, 2013
8:49 pm
Points: 5120
Thanked 126 times
March 13, 2013
11:41 am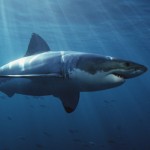 Points: 7979
Thanked 179 times
Bravo Kitten. Sort of a bustling verse with a tad dark ending. I liked it very much. Just the right combination of words here. Any more and it would have been too much. Less would have caused it to fall. Often times we forget as writers that the unwritten word is often the most important.
Write on Kitten................
Those individuals who deem themselves perfect barely scratch an elbow in their fall from grace. Wm Steele
Most Users Online: 144
Currently Online:
6 Guest(s)
Currently Browsing this Page:
1 Guest(s)
Member Stats:
Guest Posters: 8
Members: 11247
Moderators: 7
Admins: 1
Writing Stats:
Groups: 5
Forums: 53
Topics: 3891
Posts: 13767