A
A
A
May 14, 2014
6:55 pm
Points: 5081
Thanked 126 times
Did God forget
To paint the sky today?
It seems so cold,
Clouded, and gray.
Sweet sunrise came
But startled my stare,
For my eyes failed
To focus on a sky so bare;
Sunlight shone
Through the clouds,
But it revealed no warmth
Nor color proud.
The melancholy morning
Could not deny
The dismal details
Of this dreary sky;
Noon knew not when
To rise nor what to do,
For it relied too greatly
On the midday's blue;
Afternoon appeared
And tried to alter
The sky, but the gray
Refused to falter;
Evening approached
While day said goodbye,
But the falling sun
Could not affect the sky.
Night now threatens
The day's sky to take,
But, suddenly,
Its colors awake-
To the ends of the earth
The colors stretch and run,
Wishing the world a good night
Before the setting of the sun.
I think God just remembered
To paint the sky today;
For tomorrow's color  
I will have to pray-
A vibrant sky is my cry
For now and forever;
Though, I suppose,
It is better late than never.
My identity can be found in my writing
May 15, 2014
1:32 am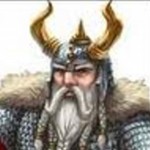 Points: 8481
Thanked 153 times
This poem puts me in mind of God giving a wink at the last minute. A wink just for you!
The following users say thank you to Forgewright for this useful post:
SerenaLantha
I am a man with one distinguishing manner. I view life as a nonstop roll by circus. Whatever my senses signal to my brain, it is received as humor.
May 15, 2014
4:14 am
Points: 4400
Thanked 105 times
Did god forget to paint the sky
what a inspirational opening to a well written piece.
i think here in England, god has taken a whole year off from decorating ha ha
good job enjoyed !
The following users say thank you to craigb12 for this useful post:
SerenaLantha
May 15, 2014
10:09 am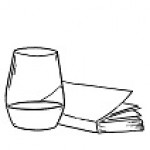 Points: 12049
Thanked 228 times
Wine is bottled poetry. ~ Robert Louis Stevenson
May 15, 2014
5:36 pm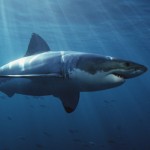 Points: 7939
Thanked 179 times
Bravo @SerenaLantha  Last things first............ You have such an affinity for writing an absolutely perfect ending to all your work........... And I've come to expect that when reading your poetry.... You never disappoint in that regard..................... This poem reads a rhyme that is flawless start to finish. Spiritual with a reckoning for a new day after gloomy gray skies................. And did I mention spot on with the ending................. Reading this poem capped my day with a full cup of well written verse.....................
Semper Fi
Write on @SerenaLantha ...... write on
Those individuals who deem themselves perfect barely scratch an elbow in their fall from grace. Wm Steele
May 29, 2014
10:51 am
Points: 5081
Thanked 126 times
Thanks, everyone! @Forgewright God giving a wink....well, now that is an interesting idea! I may have to think about that one!
@craigb12 Thanks! And haha, maybe the decorating is just going a little slowly...
@tlhopkinson Cool song! I don't think I had ever heard of her before, but I can see the similarity. And, yes, I feel plenty of guilt for not writing or coming on more regularly... But I am slowly getting some poetry ideas so hopefully that will change.
@Killerelite I hope my endings will continue to meet your expectations! I had actually had the first two lines in my head for probably six months but never wrote a poem for them until now. Thanks for all your kind words!
My identity can be found in my writing
Most Users Online: 144
Currently Online: buddhisttrain
19 Guest(s)
Currently Browsing this Page:
1 Guest(s)
Member Stats:
Guest Posters: 8
Members: 9539
Moderators: 7
Admins: 1
Writing Stats:
Groups: 5
Forums: 53
Topics: 3709
Posts: 13582