A
A
A
August 1, 2014
10:51 am
Points: 5081
Thanked 126 times
The morning sun greeted me
To the light of a new July;
The sun shone onto my face,
And the warmth welcomed me
To the heat of summer's daylight.
It streamed in through the window
Overhead my bed, waking
Me to a glorious sight-
I glanced past the curtains
Then could hardly believe my eyes.
A yearling grazed along the path
Between two wooded rows;
It feasted on the clovers
Where the greenest grow.
I watched in fascination
And the utmost admiration
As it looked around
For either foe or friend;
The truest of the latter
Soon appeared as kin,
And its sibling sneaked
From behind to sample
The late spring remains.
They walked in order
One by one, marching
Along to the sound
Of their own hoofbeats;
They galloped in their play
And frolicked in their fun
And glided through the day,
Oblivious to the onlooker
Wishing them to stay.
My smile is bittersweet
As I watch them disappear
In an anxious and childlike fear
With a leap in their steps
And flick of their tails;
I wonder where they will go,
And I hope they will stay near,
For I saw neither buck nor doe
To take them away from here.
Their presence is a blessing
Too innocent to ignore;
Often we covet complicated things
And demand and yearn for more
When really it is the simple things
Which cause our hearts to sing;
There is a song in the soul
Of this divine and holy place;
It is whispered by the wind
And spoken in the trees,
Murmured by the wandering deer
And hummed by the buzzing bees-
Beauty is in abundance
In nature's nurturing embrace.
My identity can be found in my writing
August 2, 2014
8:33 am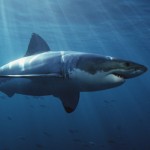 Points: 7939
Thanked 179 times
Bravo @SerenaLantha ............... The world truly is a wonderful place when seen through your eyes.............. Whitetaill fawn are a joy to watch........ And this poem a joy to read. "There is a song in the soul of this divine and holy place."............................ That line is actually the beginning of an absolutely epic ending to this poem! ............. Couldn't be a more perfect ending and I really enjoy the feeling it gave me.............. Satisfaction............. Complete serenity "In nature's nurturing embrace." ..........The simplest of words become such a delight to read when placed by the pen of Serenalantha...........
Write on @SerenaLantha ........... write on
Semper Fi
Those individuals who deem themselves perfect barely scratch an elbow in their fall from grace. Wm Steele
August 3, 2014
6:01 am
Points: 4400
Thanked 105 times
Most Users Online: 144
Currently Online:
22 Guest(s)
Currently Browsing this Page:
1 Guest(s)
Member Stats:
Guest Posters: 8
Members: 9536
Moderators: 7
Admins: 1
Writing Stats:
Groups: 5
Forums: 53
Topics: 3709
Posts: 13582