A
A
A
September 4, 2014
5:54 pm
Points: 1931
Thanked 49 times
I am your friend, never your foe,
Sometimes I fade, or shrink, but I never quite go.
For I am ever present by your side,
From me you cannot simply run nor hide.
What you experience, I do too,
But no pain or emotion I feel, unlike you.
I am always there for you, a faithful friend,
There for every moment, memory, from birth till the end.
You can say anything to me, for I listen well.
Though pieces of advice I tend to quell.
Long may you live, for whilst you do so do I.
Yet for even when you pass, I shall remain close by.
'Books aren't written, they're rewritten. Including your own. It is one of the hardest things to accept, especially after the seventh rewrite hasn't quite done it... Michael Crichton
September 5, 2014
8:49 am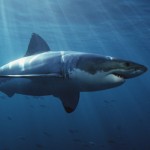 Points: 7688
Thanked 178 times
Bravo @Jamboree ............... "Though pieces of advice I tend to quell." A line with great fit to a shadow's persona................. Causes me to remember trying to outrun my own shadow as child....... Standing in the sunlight and stretching my arms high and wiggling my fingers........ trying to make a move that my shadow couldn't........... Your  poem is a great way to give your shadow a voice...............
Semper Fi
The following users say thank you to Killerelite for this useful post:
Jamboree
Those individuals who deem themselves perfect barely scratch an elbow in their fall from grace. Wm Steele
Most Users Online: 144
Currently Online:
9 Guest(s)
Currently Browsing this Page:
1 Guest(s)
Member Stats:
Guest Posters: 8
Members: 3659
Moderators: 7
Admins: 1
Writing Stats:
Groups: 5
Forums: 53
Topics: 3478
Posts: 13338