A
A
A
July 13, 2013
1:54 am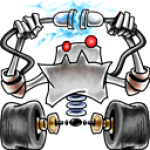 Points: 4727
Thanked 22 times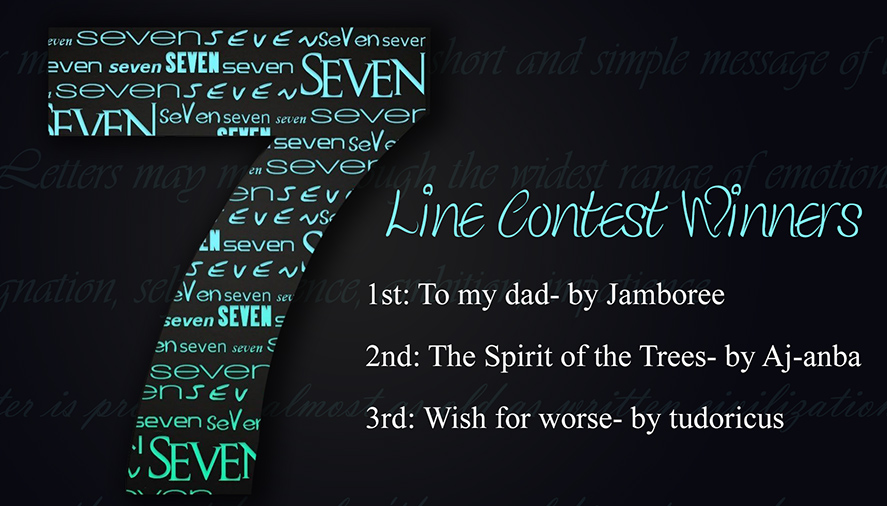 The Seven Line Writing Contest has ended! As always Thoughts Inc. would like thank everyone who wrote for or voted in the contest. This was yet another really close contest in terms of votes so without further ado the winners of the Seven Line Contest are-
1st: To my dad- by @Jamboree 
2nd: The Spirit of the Trees- by @Aj-anba 
3rd: Wish for worse- by @tudoricus 
Congratulations to the winners!! You will all be contacted with your prizes shortly and awarded a contest winner badge for our forum.
Unmasking Tool
Now all of the remaining writers have the option to unveil their identity if they so desire by locating and using the tool illustrated in the picture below. The tool will appear when hovering to the left of the title of your writing, after clicked a pop-up will appear with the option to "Disable hiding posters".

The following users say thank you to admin for this useful post:
tudoricus
July 13, 2013
12:20 pm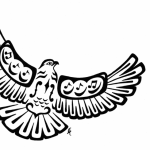 Points: 1936
Thanked 2 times
Congrats to all the winners and thank you to all those who voted.  As usual, there were lots of great entries in this contest.  I'm starting to become really fond of the whole 'masked identity' feature in these contests.  The only thing that I've noticed is that when you start or become part of a topic, you are automatically subscribed to it.  If someone says something on a topic you are subscribed to you get an email with the username of that person, even if they are anonymous on the actual page.  I'll have to be sure to unsubscribe to the topics so I don't get spoiled on the identity of anyone during future contests

(Unless of course you sign your name at the bottom of your comment

)
"He who does not know can know from learning"
July 13, 2013
5:45 pm
Points: 2203
Thanked 49 times
Wow...
 I can't believe that I won on my first competition. Thanks to everyone that voted for me and well done to all that entered.
I'm more of a fictional writer really and may post some short/flash fiction if people don't  mind.I never experienced the unmasked contests but I do love this masked type of contest as it makes it a fair game.I look forward to participating in more contests since the standard on here is so high.
Jam
'Books aren't written, they're rewritten. Including your own. It is one of the hardest things to accept, especially after the seventh rewrite hasn't quite done it... Michael Crichton
July 14, 2013
1:06 pm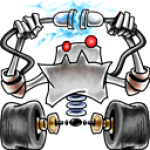 Points: 4727
Thanked 22 times
@Aj-anba auto subscriptions is setting in your profile, it is usually not set by default. If you would like to change them you can locate the settings in your profile under the "profile" tab and then sub-tab "Forum Options". Once there you will see some settings relating to subscriptions that are pictured below 
.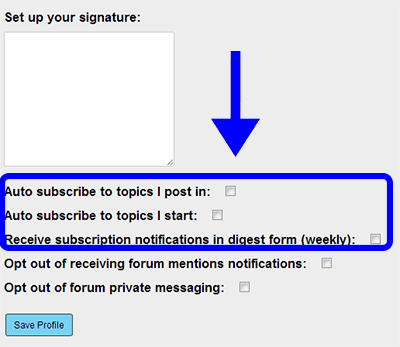 The following users say thank you to admin for this useful post:
Aj-anba
July 15, 2013
2:16 pm
Points: 1917
Thanked 1 times
July 16, 2013
11:04 am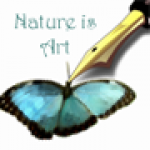 Points: 1856
Thanked 5 times
July 16, 2013
9:50 pm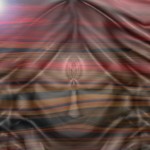 Points: 5343
Thanked 115 times
July 16, 2013
10:22 pm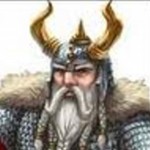 Points: 8509
Thanked 153 times
I was thrilled to see the increase in participation. Tends to raise the bar for writers if they want to place. Can't wait for the next one! Congrats to the winners and bravo to everyone who entered.
I am a man with one distinguishing manner. I view life as a nonstop roll by circus. Whatever my senses signal to my brain, it is received as humor.
Most Users Online: 144
Currently Online:
9 Guest(s)
Currently Browsing this Page:
1 Guest(s)
Member Stats:
Guest Posters: 8
Members: 10753
Moderators: 7
Admins: 1
Writing Stats:
Groups: 5
Forums: 53
Topics: 3838
Posts: 13712